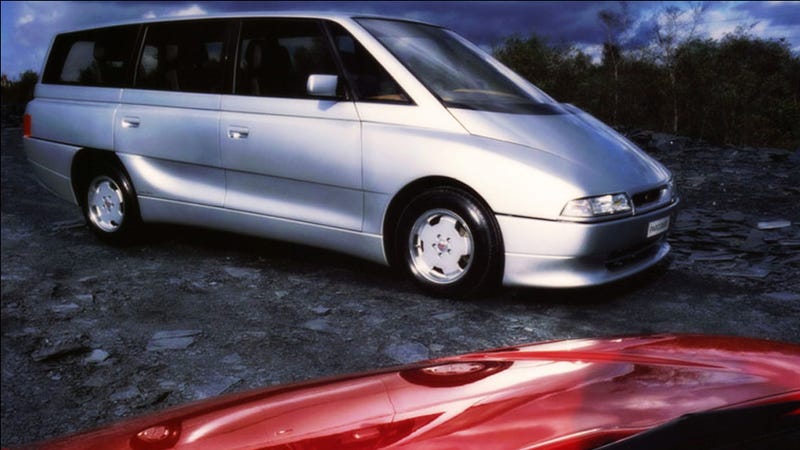 Of course it's French, glad you've asked! Meet the De La Chapelle Route, available with a Jaguar V12... or a Mercedes V8 with 326 horsepower. It is the ultimate upscale minivan experience.
Forget the Renault Avantime of the Espace F1. This is a whole new level of French awesomeness.
De La Chapelle is mostly know for building replicas, but in the late eighties, they came up with a concept for a very upscale minivan, packed with the most advanced technologies of the time after being approached by a foreign client. Was it the Sultan of Brunei? Was it King Khalid? Was it the Stig?