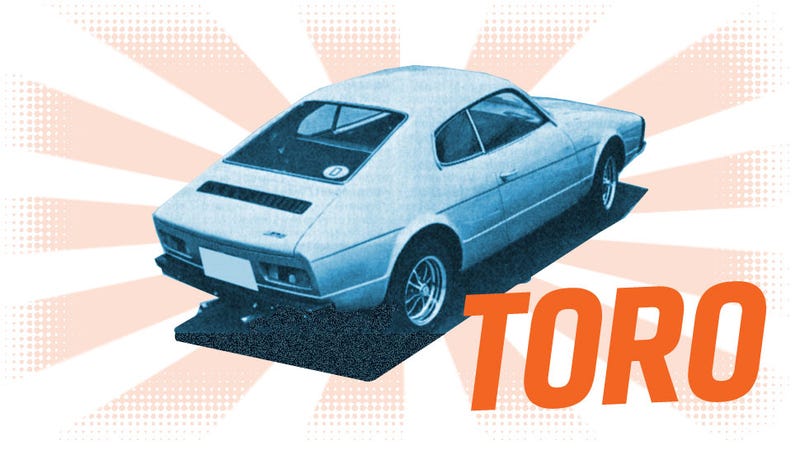 To say I'm an air-cooled Volkswagen obsessive is sort of like saying that Sonny, the Cocoa Puffs bird, has a healthy interest in puffed-corn cereal liberally flavored with sugar and chocolate; it doesn't really convey the intensity of the situation. That's why I'm so stunned right now, since I've just discovered an air-cooled, (sort of) factory-produced Volkswagen sportscar I've never heard of: the VW-DMG Toro.
I have shelves of books about Volkswagens of the world, including a book called Volkswagens of the World, and none of them made so much as a passing reference to this car. Now, perhaps it's because the company that built the car wasn't technically Volkswagen, but rather DMG, who was the exclusive importer and distributor of Volkswagens in the Philippines.

DMG started out as a company called Diesel Motors of Germany, where they, you guessed it, imported German Diesel motors and trucks, mostly from Hanomag and Henschel. By 1958, they arranged with Volkswagen to assemble (from CKD kits) and sell VW Type II buses, vans, and commercial vehicles, and by 1959 were building and selling Beetles as well.

Really, this doesn't sound all that different from how most non-German Volkswagen production started in places like Brazil, Australia, South Africa, and Mexico, for example. Almost all of these countries have produced locally-designed models that are considered part of the Global Volkswagen Canon or whatever, so I don't see any reason why the Toro should be different.
I've covered the unique Volkswagens designed and built in Brazil extensively, and I feel like if we're willing to count amazing cars like the Coffin Joe sedan and the SP2 sports car and the Karmann Ghia TC as 'real' VWs, the DMG Toro deserves a place as well.