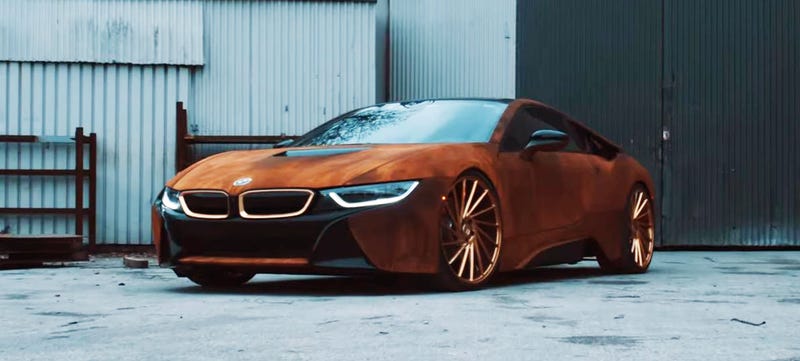 Look at this. Look at this shit.

I've seen some bad wraps. Hell, SEMA 2016 just ended and there were some, er, questionable design choices there. But I kept silent. With this, I cannot anymore.
This is a BMW i8 that MetroWrapz and zachonthat customized for Austin Mahone (I had to look him up, too). It's supposed to have a rusted-out look. It's wearing gold Vossen rims. The two clash magnificently.
A closer examination of MetroWrapz's Facebook page yields another "Rust Bucket" wrap and that one looks okay!

Besides for fashion, the only other fathomable reason I can come up with for aesthetically rusting an i8 is because it won't rust in real life. Here's a look at its chassis: