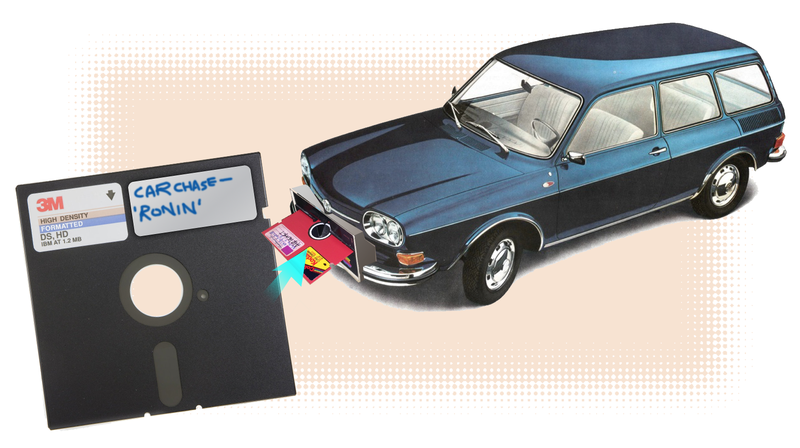 Fundamentally, all autonomous cars are are computers combined with a car. A brain and a body. The computer that's driving the car is relying on data streams from cameras and sensors and GPS systems, but in the end, it's just numbers. And because of the nature of computers, this means there's opportunities to make content for autonomous cars, because autonomous cars can be playback devices. I'll explain.
It should be technically and theoretically possible for an autonomous car to drive with input not just from its array of cameras and sensors, but from a set of pre-recorded data from another car. The data that can be recorded – and, in the case of almost every drive-by-wire car made today is recorded – is significant: throttle position, steering wheel angle, brake pressure, weight balance, speed, wheel slippage, and, of course, GPS data about where the car goes.
If you're wondering why the hell anyone would want to do this, think about these possibilities:
• You could go to a particular track and download the fastest lap ever recorded on that track, and 'replay' that lap in your car. Famous drivers could record hot laps in cars, and you could download and replay their lap – every action they made, every jiggle of the wheel, every trail-braking foot on the pedal, following the exact line they took through every corner, everything – in your own car. Well, modified to adapt to the performance limits of whatever you're driving, of course.
Even if you weren't in the exact same kind of car, this would be an incredible way to learn a track, or just simply enjoy the thrill of whipping around the track with a pro driver at the 'wheel.'
• You could download entire, curated road trips. Let's say you wanted to take Charlie Day's Amazing Corndog Tour Of America, a road trip he took and recorded where he traverses 37 states to find the best corndogs in the U.S. You could download the trip, perhaps with some sort of audio commentary track or music playlist, and set off: the GPS path of the original trip would play back, complete with stopping at selected corndog palaces.
• You could tackle a challenging off-road course even if you've never done it before. Assuming you have a vehicle with the right equipment, you could download and play back an off-road drive from an expert who will not get you stuck, or at least will give you a fighting chance at not getting so stuck.