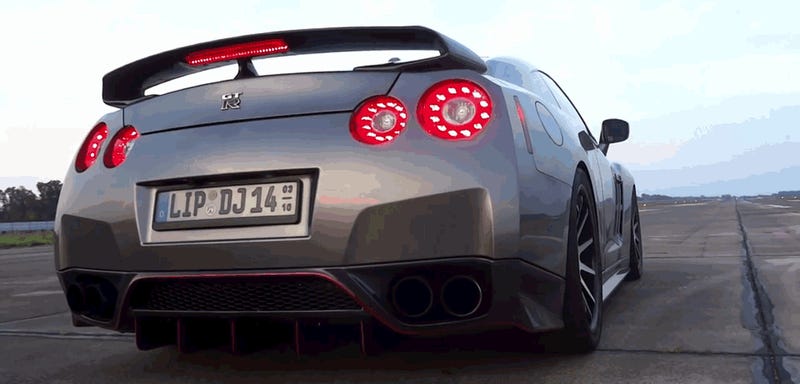 When automakers don't get it right, they really, don't get it right. From small interior tidbits to catastrophic mechanical failures, these are the ten worst automotive design flaws that our readers have experienced.
---
10.) Rust Prone Brake Rotor Hardware
It makes sense. Automakers don't want brake rotors falling off their cars. That would make for a messy situation. But there are ways that we can take both safety and ease of wrench into account when designing brake rotors.
I have actually owned cars where I have just given up on replacing the rotors after stripping the rusted out hardware. It's a huge pain. Please, please stop this madness.
Suggested By: Shirosake, Photo Credit: Ernesto Andrade via Flickr
---
9.) Subaru EJ Head Gaskets
Looking into an older, high mileage Subaru as a winter beater? You better make sure that it has had its head gaskets replaced already. These older boxer-four motors blew head gaskets like it was its job. Especially those GC and GM bodied 2.5RS. Those were just awful.
Suggested By: 5tFXT, Photo Credit: South Main Auto Repair via YouTube
---
8.) Audi GPS Controls/Cupholder
Why yes, it is a great idea to put the liquid beverage holder right next to an array of sensitive electronics! No! No! No!
It's like the Audi designers realized they needed to put the GPS controls somewhere, so as an afterthought, they just deleted an ashtray and dropped them in there.
Suggested By: sm70, Photo Credit: sm70
---
7.) Reyonnah Steering Wheel Placement
It's one thing to have the steering wheel placed at an almost completely horizontal angle, but covering half of it underneath the dashboard makes it all the more awful for the driver.
It's like a li'l tiny bus! But worse.
Suggested By: Jonee, Photo Credit: RM Auctions via i09
---
6.) Lincoln MKC Start/Stop Button
"Oh, you wanted to engage Sport mode but your finger slipped and you shut your car off while in-motion? Sorry!" Is what I imagine Lincoln's interior designers said after crafting this incredibly flawed engine start/stop button for the MKC.
Because of the potential dangers associated with shutting the car off at speed, Lincoln was forced to issue a recall and move the button.