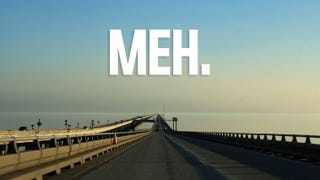 Forget the videos you've seen on Youtube, or journalists telling you about their best drives (which were organized by professionals). In reality, these ten famous roads are far from being driving nirvana.
---
10.) Highway 1, California
RVs are a menace when it comes to stunning sceneries:
I nominate Highway 1 along the California coast from Cambria to Monterey. Sure it is beautiful, twisty, dramatic, and awe inspiring. You will also spent 3 hours stuck behind an RV, dodging cyclists in the roadway, with your foot hovering over the brake pedal waiting for the moron in front of you to slam on the brakes in the middle of the road to take a picture. I suppose it is still worth seeing at least once in your life, but just don't expect to do any "driving".