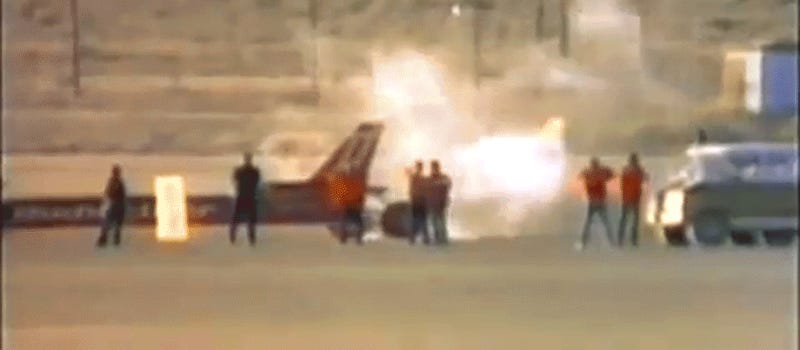 America: Land of the Free. Well, maybe that should be Land of Speed. Here are ten of our fastest cars, from record-setting streamliners to street-legal customs.
---
10.) Tom Bailey's 1969 Camaro
How Fast? 217 mph
The crown of the fastest street-legal dragster went to this '69 Camaro at Drag Week this year, averaging a 6.7 second quarter at 213 mph, but topping out at 217. Think it's the fastest car to ever tow a trailer?
Suggested By: rabbitman
---
9.) Ford GT Mk. IV
How Fast? 220 mph
As far as I can tell the 1967 all-American Ford GT Mk. IV Le Mans car only went 213 mph down the legendary Mulsanne Straight. However, apparently some nutbars took chassis J-11 to Bonneville back in 1996 and set a run at 220 mph.
Suggested By: Jarod Rose, Photo Credit: The Henry Ford
---
8.) SCC Ultimate Aero
How Fast? 256.18 mph
This record was set over a 12-mile-long stretch of Highway 93 in Elko County, Nevada. No fancy high-speed test tracks for this ugly, brute, speed machine. The upcoming SCC Tuatara should be even faster. And prettier.
Suggested By: Jay_Hoff, Photo Credit: SSC
---
7.) Hennessey Venom GT
How Fast? 265.7 mph
Argue all you want about its resemblance to a Lotus, this car is as American as a Shelby Cobra. And for a little while it was the fastest car you could buy.