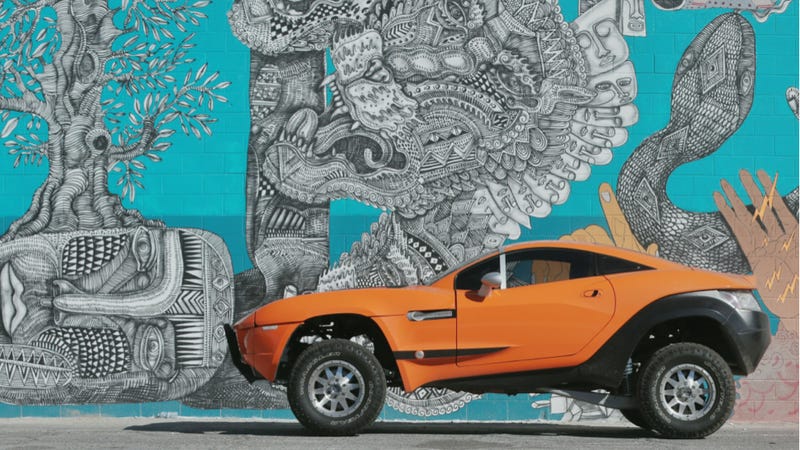 Local Motors has been building the Rally Fighter for a few years now. It's big, it's brash, it's powerful. It's really everything you'd want in your ultimate offroading vehicle. And it's everything you imagined it would be, and more.
(Full disclosure: Local Motors wanted me to drive the Rally Fighter so bad that I basically just said "can I… can I drive it?" And then they said "okay." I was in Las Vegas anyway near their new microfactory, so that was pretty much it.)
There have been a few first drives of the Rally Fighter already, but to be totally honest, I didn't care. If you ever get the opportunity to pilot one of these insane beasts, you don't turn it down.