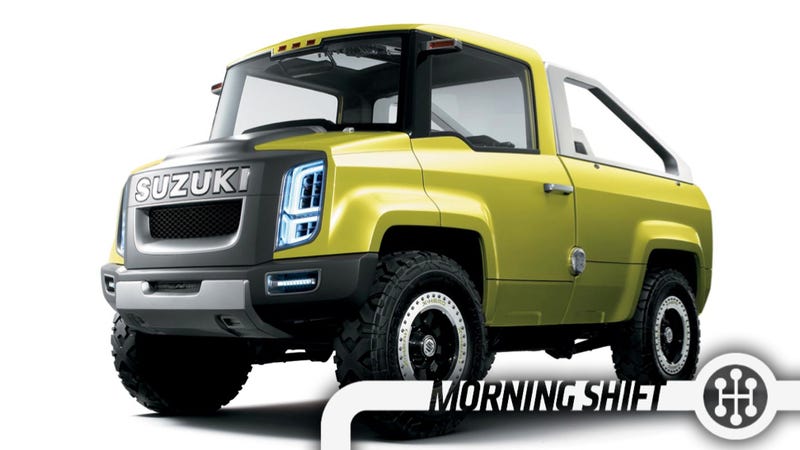 This is The Morning Shift, our one-stop daily roundup of all the auto news that's actually important — all in one place at 9:00 AM. Or, you could spend all day waiting for other sites to parse it out to you one story at a time. Isn't your time more important?
Today's politics will come in the form of international trade, which is extremely important but usually not quote so controversial… unless you're in a union, are a Japanese rice farmer, or Ford Motor Company.
So, with that, here are today's biggest headlines.
1st Gear: Trans-Pacific Partnership Will Include Scrapping Of Auto Tarrifs
Boom. The ongoing talks between the Japanese and U.S. Governments over the Trans-Pacific Partnership (TPP) will finally bring down tariffs on Japanese cars and trucks.
According to Reuters, the U.S. will slowly get rid of the 2.5% tariff on cars and 25% tariffs on light trucks that have been in place since the Japanese started trying to bring said vehicles in the U.S.
In exchange, we think, Japan will in theory open up their own market to agriculture and other trade. The details haven't yet been announced (this just happened), but it's more evidence that Japanese PM Shinzo Abe is not screwing around with his "Abenomic" policies.
Unions oppose the rule, for obvious reasons, as do Japanese farmers, for obvious reasons. Ford is always pissed that Japan makes it nearly impossible (despite no tariffs) to sell cars in Japan and doesn't think that's going to change.
This deal, like NAFTA, is going to be all about the details.
2nd Gear: Speaking Of Trade...
Sorry Matty Moroun, the presidential permit for the "New International Trade Crossing" bridge was approved and it's going to be announced today, says The Detroit Free Press.
If you don't remember, here's The Daily Show's explainer. This is good news for Detroit and only bad news for one very, very rich guy.