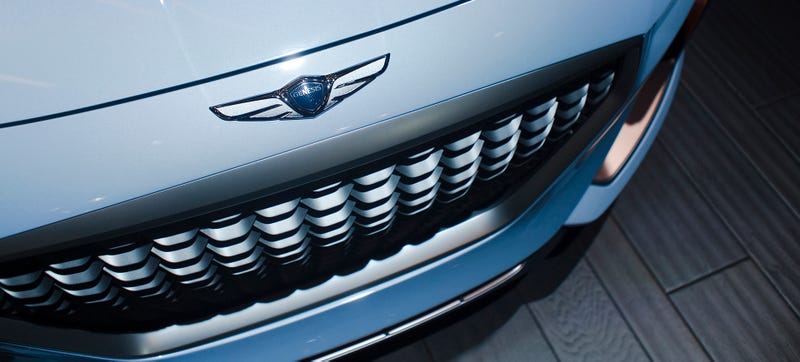 I don't know why I love Genesis as much as I do, but I do.
I will always root for the upstart underdog, which is both why I should and should not like the luxury brand from Hyundai. On the one hand, Genesis is a super newcomer, a late Korean equivalent to the Japanese luxury boom of Acura, Lexus, Infiniti, and Amati (RIP). On the other hand, it's a move into the luxury car world from the massive corporate conglomerate that is Hyundai, the fourth largest vehicle manufacturer on Earth. Hyundai-Kia dwarfs companies like BMW, so it's silly to think of Genesis as the little guy.
But I can't help myself.
Part of it is that I love how these cars look. This New York concept, with its calm surfaces, neat proportions, and interesting textures in its details is another nice design for the brand.