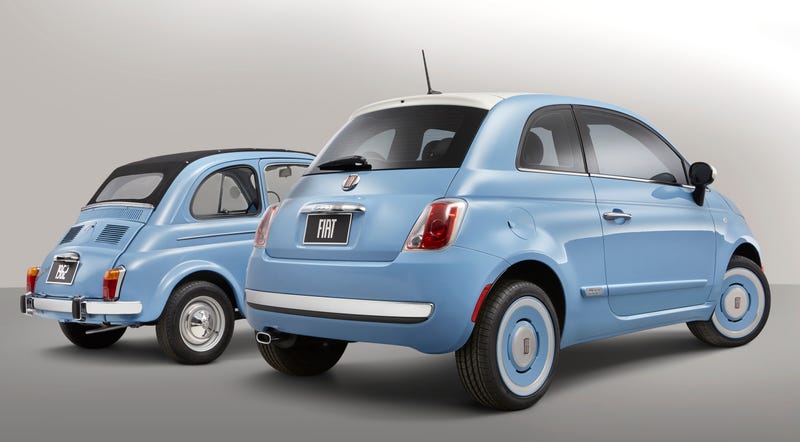 Retro! Car companies can't stop making them, old people can't stop buying them! That's how it works, right?
The Chrysler-Fiat operation is making sure you don't forget that they own the retro market, and they can pull this off because they've got a bunch of legacy vehicles in their stable. Here's the "1957 Edition" Fiat 500, paying tribute to the original Cinquecento that debuted in 1957.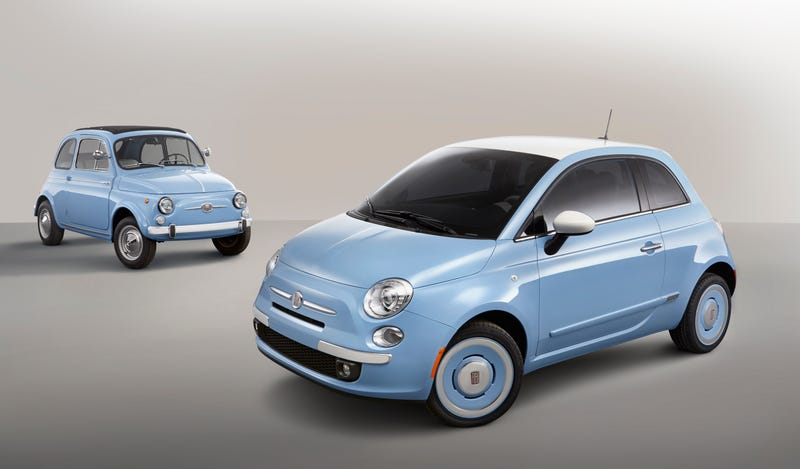 Either way, it should bring in a few more curious shoppers to the Fiat-branded dealers, which it really needs right now considering recent dust-ups concerning the Alfa Romeo 4C. Pricing hasn't been announced yet, but it'll be in showrooms in "early 2014," Chrysler says.

Fun fact: A pre-production version of this was at the L.A. Auto Show last year, and Jason Torchinsky broke it. Whoops!