Since it's going to be some time since we see a major refresh or a completely new product from Chrysler's pony car department, they're bringing back the "shaker" hood scoop to keep the current Dodge Challenger fresh a little longer.
Chrysler used to call the shaker hood scoop, which is mounted on top of the engine and pulls in cold air to the V8 Hemi that powers the Challenger, the "Incredible Quivering Exposed Cold Air Grabber," which Jason extensively profiled last year. I'm not sure why that didn't devolve into "Quiver Scoop" but shaker scoop is just fine, I guess.
It's not the first time Chrysler has thrown a curious hood scoop on a Challenger, but the limited Shaker Challenger does have a few other add-ons not on the base: Higher-performance steering, brakes and shocks. There's also a Mopar edition shaker full of Mopar parts, but Chrysler says only 100 will be built and it'll be the most limited Challenger ever. At least until the next SEMA show.
G/O Media may get a commission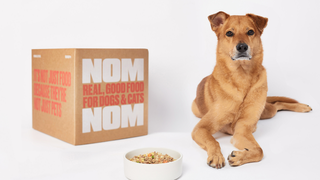 The Shaker Challenger hits dealers at the beginning of next year and the limited Mopar edition arrives in March. It'll be $36,995 for the former; Chrysler hasn't said how much for the latter.