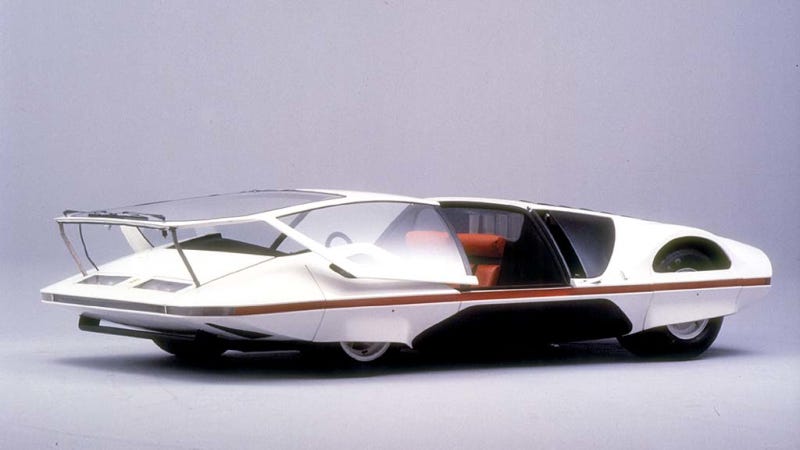 Here's a fun problem to have. Let's say you're a car company famous for going racing. You built yourself a bunch of racing cars so you could beat the pants off your biggest rival. Then you find out you have a couple leftovers! What the hell do you do with them?
If your answer was "Give one of them to your friend so he can turn it into one of the craziest, most spaceship-like concept cars ever made, obviously!" then you could have worked for Ferrari in the early 1970s.
The end result of such a philosophy is this: the Ferrari 512 S Modulo Concept, or Yes, This Really Is A Ferrari, You Are Not Tripping On Acid At The Moment Although The People Who Designed It Probably Did A Ton Of Cocaine.
(Welcome to Long Lost Concept Cars, a new semi-regular series we're trying out on Fridays where we highlight amazing concepts from years past that never made it to production — but maybe should have.)
Today's long lost concept harks back to the glory days of the concept car, the 1970s, when designers really seemed to go nuts with ultra-low, futuristic wedges like the the Lancia Siblio, Bertone Stratos HF Zero, Mercedes C-111, Dome Zero, BMW E25 Turbo, and many, many, many more.