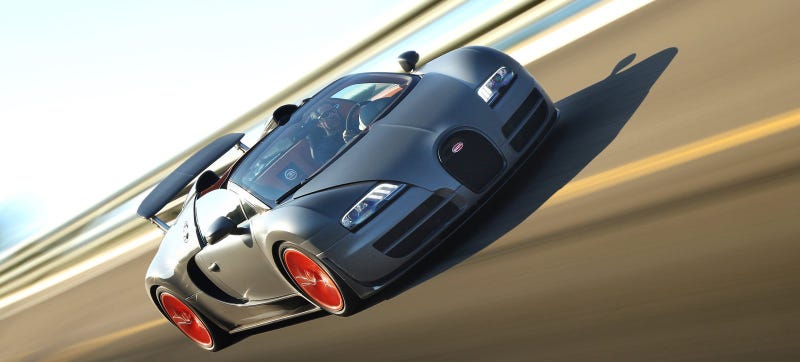 Say... what's the fastest car you've ever driven?
Being an auto writer doesn't mean you have a constant string of Lambos in your garage every month, but I've been privileged to drive a few spirited machines in my time at Jalopnik. And every now and then, something really, really special comes along.
Last summer Matt and I drove a Bugatti Veyron Grand Sport Vitesse in Austin. With 1,200 horsepower and a zero to 60 mph time of 2.4 seconds, it stands as the fastest car I have ever driven.