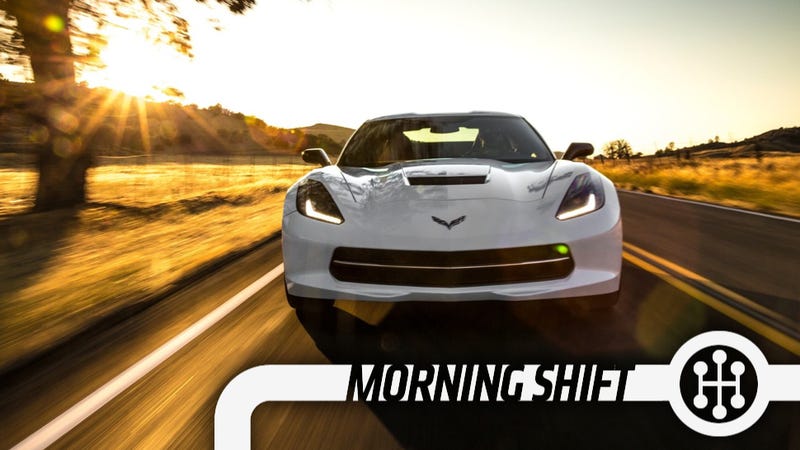 This is The Morning Shift, our one-stop daily roundup of all the auto news that's actually important — all in one place at 9:00 AM. Or, you could spend all day waiting for other sites to parse it out to you one story at a time. Isn't your time more important?
1st Gear: The Corvette Adds Another Notch To Its Belt
The 2014 Corvette has been a bit of a revelation in the last few months. Pretty much everyone who has driven the C7 has deemed it a huge win for General Motors: It's finally a well rounded car. And now Road & Track has deemed it as their performance car of the year.
Not that it's surprising. I helped Road & Track with their track testing for the PCOTY and the Corvette was the car that impressed me the most. I've driven Corvettes in the past, but didn't think they were all that well rounded. This one is. Choosing it as a car of the year might sound like a cliche to a lot of you, since it's clearly the car with the most buzz this year, but it's also the best choice out there. I didn't get to vote with the rest of the guys as I didn't do the whole test/I don't work at R&T, but my vote almost definitely would have gone to the Corvette.