You have 13 of the hottest cars you can buy today sitting in front of you. You also have a bunch of airport runways that were closed off to make a road course. What do you do? You drive the shit out of all of them.
(Full Disclosure: Road & Track invited me to Detroit to help them out with their Performance Car of the Year test. We covered the airfare, they put me up in a Holiday Inn Express. I got to flog a bunch of cars on a closed section of Detroit's Coleman A. Young Airport. It was wonderful.)
In order to name their first ever Performance Car of the Year, R&T gathered up 13 of the most highly lauded performance cars you can buy today and gave us the chance to run laps around the track in some sort of wonderful motoring rapid fire round robin.
The full plan was to test all 13 on the track, then choose five and take them on a road trip to Ohio to determine the favorite driver's car of the year. Since I could only stay for the track portion of the drive, I don't know which car won their overall award.
G/O Media may get a commission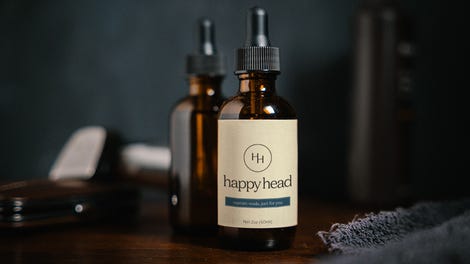 I do know what cars were chosen for the trip to Ohio, but I've been sworn to secrecy on what they were or I risk a number of papercuts from magazine pages and possible decapitation.
So what were the cars? Indulge me, because here are all of them: Audi R8 V10 Plus, BMW 435i, BMW M6, Chevrolet Corvette Z51 (yes, a C7), Ferrari F12 Berlinetta, Ford Fiesta ST, Jaguar F-Type, Jaguar XFR-S, Mercedes-Benz E63 AMG S Wagon, Mercedes-Benz SLS Black, Mini John Cooper Works GP, Nissan GT-R Track Edition, and the Porsche Cayman S.
Yeah. That's quite the selection. I know. I hate me too. The R&T editors asked me to come to give them notes on the cars that were tested to help them make their decision. Now, for your reading pleasure, I present my very lightly edited notes on each car:
Audi R8 V10 Plus
Amazing gearbox. Shifts are telepathic. Car is much more nervous in corners than I remember with a tendency towards oversteer, but perhaps that's because the airport runways are rutted and bumpy and the last time I drove one it was on a smooth race track. Strong ass brakes.
Engine sound is incredible, like a chorus of wolves howling at a double moon.
BMW 435i
I hate to say this, but this car kind of stinks. Compared to everything else in the lineup, it rolls, has a soft brake pedal, and really indirect steering. Steering is the biggest disappointment, it's too light and the feedback levels just aren't what I need to place it in a corner.
The M4 better be epic, because on track, this is not.
BMW M6
Heavy! Too heavy! Throttle is touchy and brake pedal is long. It's a weird dichotomy. Touchy and jumpy on one hand, slow and lethargic on the other. Steering is lightyears better than the 435i and in the corners this car does things it shouldn't be able to do.
Still, it's too heavy. Lose about 500 pounds and then it'd be a car I'd want to buy. As is, it's a GT car, not a track car.
Chevrolet Corvette Z51
Holy shit. Holy shit. I knew the 2014 Corvette would be good. I didn't expect it to be this good. Nearly everything is dead on. The gearbox is bliss, even the gimmicky rev match feature. Turn in is crisp and it has loads of grip.
I need a lot more time in one, but I'm far more impressed with the Vette than I ever was with the C6 Grand Sport I drove last year. It's an epic achievement. Can't wait to get a proper test in the car.
Ferrari F12 Berlinetta
There's a V12 lump out front. How the hell does it turn in like it does? Instead of being slow and lethargic on turn in, it darts. The rack is quick and steering is immediate. I've never experienced anything like it.
The ABS tuning is also unlike anything I've ever driven. Trail braking in a car tends to induce oversteer. To my acutely tuned hands and ass, it felt like the ABS was actually assisting on turn in, making it get to the apex faster. It's a revelation. I've always been a bit of a trail-braker and needed to compensate for it with an earlier turn-in, but the F12 lets you brake late, turn in late, and stay on the brakes.
Incredible. Then again, what do you expect for $330,000?
Ford Fiesta ST
What an eager little car. It might not have much power, but Ford did a lot right here. Solid, direct little gear change and some of the best front drive handling I've ever experienced. There is no understeer, just a snappy willingness to go from bend to bend.
This is the puppy of the group. You can tell it that it won't keep up with everything else there, but it won't listen to you and will still try. An econobox bargain that thinks it's a super car. Superb.
Jaguar F-Type V8S
Great steering feel and wonderful tendency to kick its tail out on corner exit. It'd be far worse if it oversteered less. It's a lairy V8 beast, that's part of its character. Transmission is also some of the best tuning for the ZF 8 speed. It's fast and smart, doesn't randomly shift when you don't want it to.
And that sound is still echoing in my head. When you start it, you might think that there is something wrong with the car. It's the loudest thing ever.
Jaguar XFR-S
Why won't you hold a gear? In manual and competition mode, it will still randomly downshift because it thinks it knows better than you. It doesn't. I want you to stay in third for a reason. Amazing that the XFR-S is the same as the gearbox in the F-Type.
Steering is great, nicely weighted, wonderful feel. Like the F-Type it kicks its tail out on exit. Fun to slide it around.
Mercedes-Benz E63 S Wagon
Doesn't feel special. Everything I've heard about the old E63 wagon was that it was a hairy beast to drive all the time. The all wheel drive makes this one tame, almost docile. Manhandling it will still make it slide, but the magic is kind of gone. It's a fun drive, but not the wild child I was led to believe it once was.
And that transmission. It feels like it's four gears behind. The delay pulling a paddle to the next gear engaging might as well be a week.
Mercedes-Benz SLS Black
I don't fit. My helmet hits the roof liner. It bumps all over the track. I don't care. This is a GT3 car with license plates. Fantastic steering feel, and that power is just amazing. This is the closest thing you can get to a race car for the street.
Ride is stiff, but it isn't jarring. Only car to make me laugh out loud at how wonderfully insane it is while I drove it.
Mini John Cooper Works GP
Surprisingly fun little car. Stiff thanks to that big rear-seat replacing chassis brace. Gearbox is a bit vague for my tastes, nearly missed a shift or two. Pedal placement fine for heel and toe. Great little exhaust burble, too.
Better than I expected.
Nissan GT-R Track Edition
I love GT-Rs. I always thought that if you think a GT-R is boring, you just aren't driving it fast enough. Same case with the track. Great steering feel and tendency to get loose on corner exit. Super solid brakes, a technical masterpiece that gives you so much confidence.
Also the only car I left in auto mode. In this case, the trans does know better than me, which is a plus but also kind of shitty at the same time.
Porsche Cayman S
Love the Cayman S as much as the last time I drove it. Only midengine car I can easily get loose on entry. Engine sounds great, solid manual gearbox. Don't care for blips on downshifts, let me make the mistake if I get it wrong.
Steel brakes are solid with good feel. Great interior and seats.
Ok, now ask me questions about all the cars.
You can find out which of the 13 made the cut to hit the roads for further evaluation and which one is the top performance car of the year in the Nov/Dec issue of R&T, which is out on 11/19. Just subscribe to the magazine. It's like $5.
Photo Credits: Matt Tierney, Road & Track