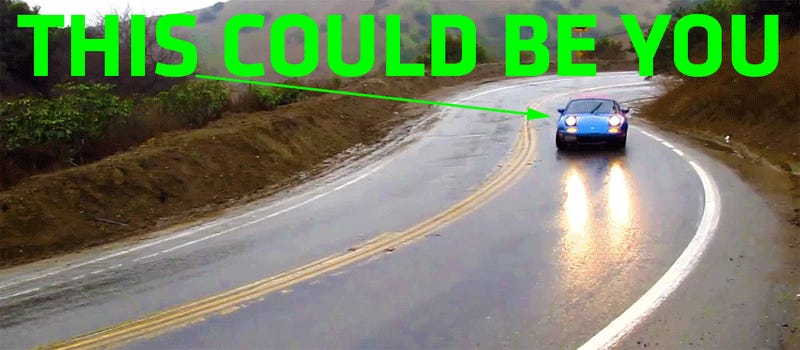 Many people couldn't give a shit about cars. Why? They just don't know what they're missing. Jalopnik readers have a plan to set that straight.
Welcome back to Answers of the Day - our daily Jalopnik feature where we take the best ten responses from the previous day's Question of the Day and shine it up to show off. It's by you and for you, the Jalopnik readers. Enjoy!
So here's the idea. We get every last person in America to drive these ten vehicles. Everyone. They won't complain because we'll tell them they'll be driving expensive sports cars and a Ferrari. What this should all do is give people a taste of what we love. Driving cars. Working on cars. Building cars.
Beyond that, this dream project has higher ambitions. Driving these cars (and learning how to use stick in the process) should make people more aware, competent drivers. And they should give drivers of new cars respect for the older, worn out beaters on the road. In this dream scenario, the roads would be safer. Faster, too.
Think it's a crazy plan? Let us know if you think it'd never work or if we picked the wrong cars in Kinja below.
Photo Credit: mncreek
10.) Jaguar E-Type
Everyone should drive a V12 sometime in their life. An open-topped British sports car isn't a bad way to check that one off.
Suggested By: Bakkster_man, Photo Credit: FurLined