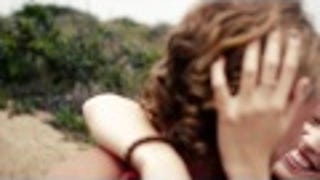 Jeep's latest summer ad features the "new" song from Michael Jackson Love Never Felt So Good with images of cool young people doing cool summer things with a Wrangler and a Cherokee. Inexplicably, the Compass also makes an appearance.
A reanimated Michael Jackson, or at least his doppelganger, was spotted cruising the byways of Los Angeles in a Toyota Previa. Good news: the King of Pop lives. Bad news: he's been reduced to driving a mid-engined, egg-shaped minivan. [Reddit]
Just 13 hours after his death, Michael Jackson made a cameo appearance on the hood of this car in England. Could the king of pop be performing miracles from the grave?
The 1988 film, Moonwalker was an absolute mind trip featuring Joe Pesci as the evil Mr. Big and the King of Pop as... well, the King of Pop. Take a peak at this classic clip and you'll immediately see why this movie was so great. Well, minus all the child befriending creepiness.
Things haven't been great for Michael Jackson since the whole "child molestation trial" thing. Leaving the country and hemorrhaging money isn't helping either. Auctioning off his incredibly gaudy Rolls Royce limousine, however, might help.
Michael Jackson may be struggling financially, but apparently, according to CNN, while in Bahrain on a shopping trip recently, the erstwhile King of Pop was spotted "in a white Lexus Infinity with darkened windows." Barring CNN's screwup on the spelling of Nissan's upscale marque (which we're not sure is even available…