In 2011, a Subaru WRX STI driven by Mark Higgins made history with a 19 minute, 37 second lap around the Isle of Man TT's Snaefell Mountain Course at 115.356 MPH. This year, he broke that record in a 2015 WRX STI. Now we can see and hear how that happened.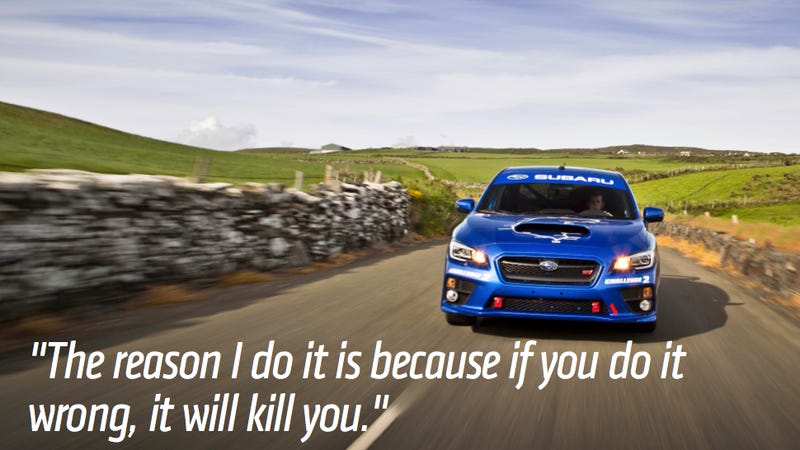 What happens when you put a 2015 Subaru WRX STI with a three-time British rally champion on the most dangerous race track in the world and tell him to set a word record? You get a world record. It may sound simple, but having seen it first hand I can tell you it's anything but.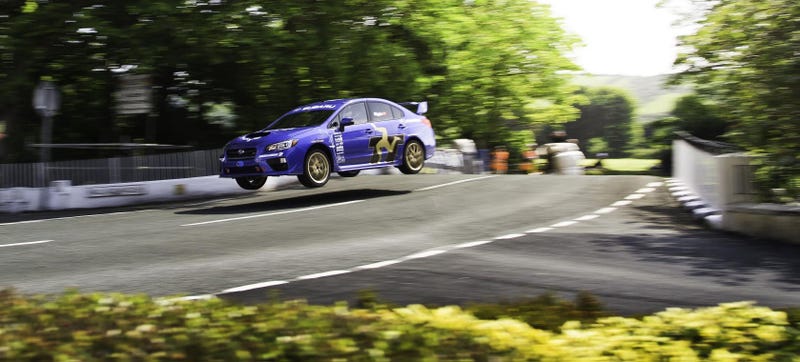 Mark Higgins wasn't satisfied with his previous record set on Wednesday, so he took out his 2015 Subaru Impreza WRX STI again around the 37 mile TT course and set a new one at 117,5 mph.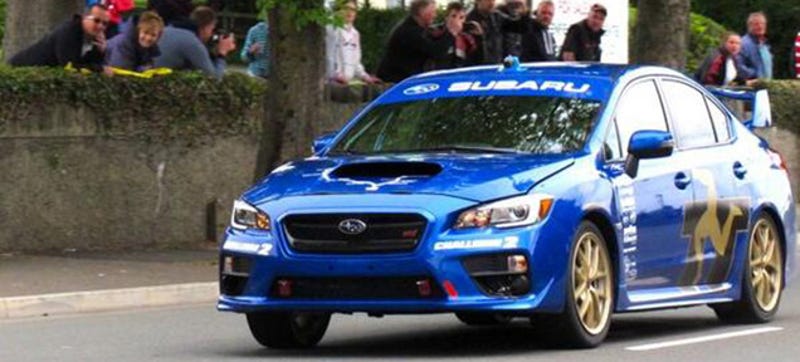 Subaru sent Mark Higgins to the Isle of Man again in a new WRX STI to beat his own record around the Tourist Trophy course. Which he just did, doing an average of 116.40 mph on that crazy circuit. That's roughly as fast as Stirling Moss on acid.
Subaru's now famous Symmetrical All-Wheel Drive is 40 years old. Contrary to what you might expect, the first couple of Subarus using it were not turbocharged racecars fighting against the mud and snow but rather affordable coupes and family cars in need of some extra grip. The Japanese company has been commited to…