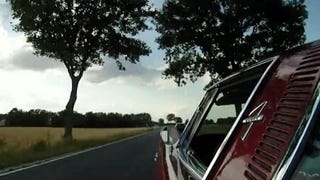 Have you ever wondered what it's like to romp through the countryside in an Iso Grifo 7 Litri, the car Giotto Bizzarrini designed after he was finished with the Ferrari 250 GTO?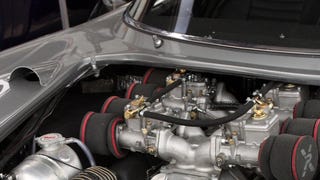 Thirty-one years after Reza Pahlavi was ousted in the Iranian Revolution, most of his epic car collection still gathers dust in a warehouse-like museum 30 miles from Tehran. Here's a very recent sneak peek at the madness.
Denied the right to make cars by the Soviet Union, enthusiasts and engineers in Hungary made several ingenious attempts to produce their own microcar. Auto historian Pál Négyesi tells us the story of these little wonders.
Stile Bertone's Mantide now has a price and production run size: $2,000,000 and ten. Let's see if it's worth the 20× premium over its donor car: the Corvette ZR1.
Lately, a few brands have been defining their own modern interpretations of the super sedan, with efforts like the
Aston Martin Rapide
, , , and even the . The problem is they all feel a bit vulgar, lacking the factor of super sedans in the past. But before we can define what a super sedan is, first we must define…
Vintage Racer continues to send in his excellent photos of old race cars (the last one being the '54 Mercedes-Benz 300SL), and today we're going to check out this one-of-a-kind '65 Iso Rivolta Daytona. Powered by a Weber-ized Corvette V8, the Daytona was a one-off prototype similar to the '64 Iso Rivolta Le Mans cars;…
You are engineer superstar Giotto Bizzarrini. You built the glorious, Shelby-teasing Ferrari 250 GTO. But you feud with Enzo (shocking) and are then wooed by Feruccio Lamborghini to develop an Enzo beater giving Lambo (and the world) the 350 GTV concept along with its glorious 3.5-Liter V12. You then go to work for…
If there are two things the world should never be without, it's Isettas and El Caminos. Two lost marques. Two ridiculously rad vehicles. And well, when they're combined the sheer absolute radness of the whole thing basically forces us to don our Persols and then don a welding helmet. Screw the brightness of the…