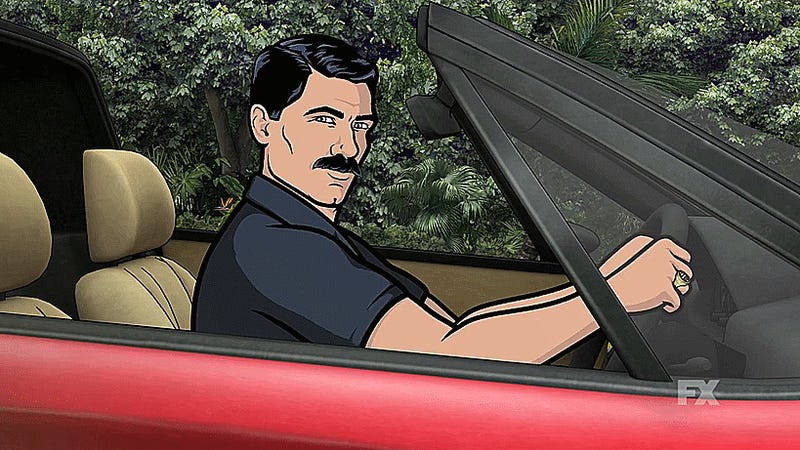 I can't get over the awesome animation of this 308 in the Archer promo in the (perfect) style of Magnum P.I. And for comparison: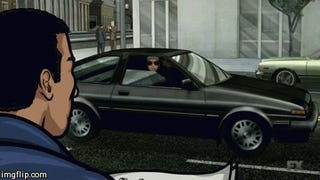 Archer is usually pretty awesome with its car casting, and this week's episode was no exception. However, the scene above had a little error that bothered me. If it were almost any other small Japanese car, it wouldn't be so glaring, but a large part of the AE86's popularity and reputation is due to its rear-wheel…
If you're reading this website there's ample demographic data to suggest you also watch Archer on FX and will be tuning your iPad into FX Monday night at 10 PM to watch the premiere of the 5th season. Whet your appetite right now by asking Executive Producer Matt Thompson and Art Director Neal Holman whatever the hell…
As should be clear to anyone with at least a semi-functioning brain, we love FX's spy show Archer and have been counting the days to this Monday's premiere. Get closer to the DANGER ZONE today at 2:00 PM EST when two of the geniuses behind the show join you for a chat.
Seriously, watch the 30-second trailer for Ring of Fire, in which two of J.J. Abrams' favorite actors discover that if this one volcano erupts... all of the world's biggest volcanos go! It's 30 seconds very well spent. Also, this week's TV includes Evil Selena Gomez, and Evil Elena Gilbert. And meet Emoticonnie, whose…
It may be the funniest show on TV, but for car nerds, Archer is like a kiss on the mouth from Bar Refaeli. The animated spy comedy is swarming with cool cars. Watch any five minutes at random and you'll see so much automotive eye candy, it's as if Hemmings, not the FX network, produced it. We grilled executive…