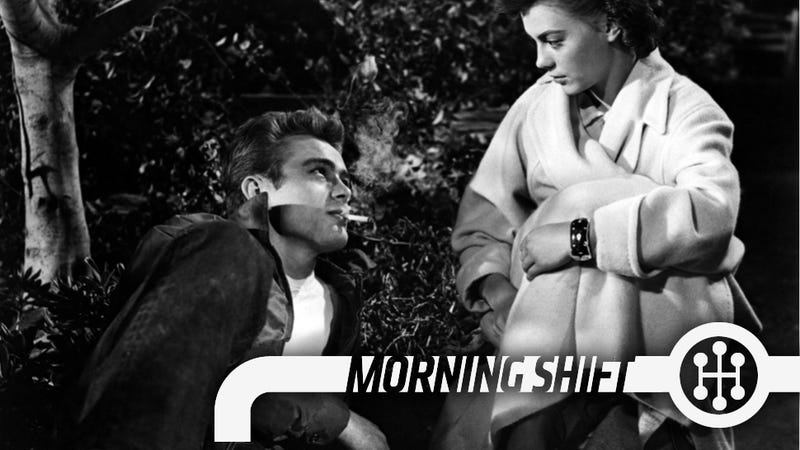 This is The Morning Shift, our one-stop daily roundup of all the auto news that's actually important — all in one place at 9:30 AM. Or, you could spend all day waiting for other sites to parse it out to you one story at a time. Isn't your time more important?
1st Gear: It's The Economy Stupid
If you credit Jalopnik with anything, credit us with saying from the beginning that the lack of enthusiasm for cars amongst drivers had nothing to do with cell phones or Twitter or burgeoning environmentalism and everything to do with the economy. Thankfully, we're not alone and other journalists and groups have been pushing back against this notion.
Via Dub-Shep, here comes a study from the Insurance Institute for Highway Safety's Highway Loss Data Institute (The IIHS-HLDI I guess?) that backs up our point.
"It looks like teens just can't afford to drive," said Matt Moore, vice president of the insurance industry-funded group. "Paying for their own cars, gas and insurance is hard if they can't find a job. At the same time, kids who count on Mom and Dad to help them also may be out of luck if their parents have been affected by the recession."
Not a shock, but the higher the teen unemployment rate the fewer insured young drivers. Teens have taken a huge hit in terms of employment as jobs that only 17-year-olds would do are now being filled by adults desperate for income.
An additional factor is that states have pushed stricter licensing in the last few years and dropped free driver ed classes.
Ultimately, the study found that "the recession was the most significant factor in the decline to the level of insured teens between 2006 and 2012."
BOOM.
2nd Gear: Analysts Say Tesla Should Be At $45 Per Share

The problem with writing about Tesla from any objective standard is that Tesla, by design, does not exist in the same physical universe of other car companies. It doesn't sell cars like other companies, it doesn't perform like other cars, and its buyers all think they're buying into a religion.
Tesla is, often, like Scientology with just more science.
This means that any negative comment about the company is treated as heresy and the stock can float to unbelievable heights despite only selling one car.
Now Tesla Motors stuck is running a little lower on a Bank of America Merrill Lynch report that says the stock price is likely overvalued and set a price target of just $45 a share, reports Chris Woodyard. It closed at $164.50.
Here's the money quote from an analyst:
"The stock has become so divorced from fundamentals that the primary discussion needs to focus on technical analysis."
From pure technical analysis there's no way the company should be worth as much as it is, some analysts have said. I'm in their camp, however, I'm sort of doubtful we'll see it move so far back in the other direction without some sort of shock. But who knows? Tesla has a gravity of its own.
3rd Gear: Ford Is All About The Money, Money, Money

Ford will have an even better 2013 after a better-than-expected third quarter net income of $1.27 billion and a pre-tax profit of $2.6 billion, or $.45 per share (compared to expectations of $.38 per share) says Karl Henkel.
Where is all that money coming from? They made a $159 million profit in South America, $126 million profit in Asia, and only lost $228 million Europe. Do the math and that's not a ton which shows that Ford is still primarily a North American automaker.
4th Gear: Focus V. Corolla, Redux

Ford has started claiming this year that the Ford Focus is the best-selling car in the world, having moved 589,709 Foci through June around the world according to CBS News.