This is The Morning Shift, our one-stop daily roundup of all the auto news that's actually important — all in one place at 9:00 AM. Or, you could spend all day waiting for other sites to parse it out to you one story at a time. Isn't your time more important?
Realistically, you're all still commenting on the Maserati Ghibli article. I think it takes everything we like about the Maserati Quattroporte and, by virtue of editing, makes it that much more prominent.
We'll have to drive one (and not the diesel version) to see if we like it, but it's another step for making the brand relevant to people who don't have a cocaine dealer in their contacts list.
1st Gear: Focus Is #1
G/O Media may get a commission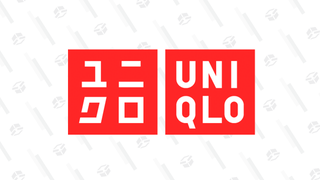 Year-round basics
Uniqlo Summer Sale
Despite not being the most popular compact car in the United States, the rest of the world gets why the new Ford Focus is a great car and has vaulted it above the geriatric Toyota Corolla to make it the best-selling nameplate in the world.
Per Karl Henkel over at The Detroit News, R.L Polk & Co shows Ford sold more than one million units of Focus last year, which is more than 147,000 above the Toyota compact.
What's Ford's edge (other than the actual Edge)? It sold 300,000 of them in China. Boom. It also helps that they sell an older Focus there.
The list also includes the Fiesta and F-Series from Ford.
Celebratory ST wagon for the U.S. now? Please?
2nd Gear: Auto Loans Stretching To 97 Months
The average new car price has risen 10% over the last four years, to $31,000, yet the average monthly payment has dropped from $465 to $460. What gives? Lower interest payments and much longer loans, according to The Wall Street Journal.
Loans for cars are now averaging 65 months, which is the longest average period on record, with some as long as 97 months. We're suddenly reminded of this article from yesterday.
3rd Gear: Fisker May File For Bankruptcy This Week
After Fisker let go of most of its staff last week, it was only a matter of time until the company went through bankruptcy.
As Reuters reports, the DoE is pushing for a quick chapter 11 filing. The issue will be dealt with at a meeting going on this morning and the hope is to get it done before a new Transportation Secretary takes over.
If there's one bright spot, it's that bankruptcy might be good for the company.
4th Gear: "Sad Larry" To Tackle Lincoln
Mark "Sad Larry" LaNeve, a former GM Exec, will take over as president of the Hudson Rouge ad agency, which was created to handle marketing and advertising for Lincoln according to The Detroit Free Press.
Cameron McNaughton, who was the original president of Hudson Rouge, is leaving to "pursue other opportunities," which sure as shit sounds like "fired" to us.
We've had almost no kind word for the re-launched Lincoln despite a lot of hope that it won't suck. We don't mind the MKZ, but the Jimmy Fallon ad campaign was terrible and created demand for a product that, for various reasons, they couldn't deliver.
Here's hoping LaNeve, who will remain a part of Team Detroit, can turn things around.
5th Gear: Fangio's Mercedes Could Grab $15 Million
Anything touched by Juan Manuel Fangio is worth more money than it would have otherwise been, thus it's expected that the Mercedes W196 that Fangio won two Grand Prixs with will take in $15 million when Bonhams puts it up for sale in July.
The car is being sold by the Emir of Qatar, according to Bloomberg, who bought it from German industrialist Friedhelm Loh.
Maybe the Emir needs to make room for more cars?
Reverse: How'd That Work Out?
On this day in 2009, the Honda FCX Clarity, a four-door sedan billed as the planet's first hydrogen-powered fuel-cell vehicle intended for mass production, wins the World Green Car award at the New York Auto Show.
[HISTORY]
Neutral: Loan Me Your Ears
What's the longest loan you've taken out for a car? What's the longest loan you would take out for the car (assuming a decent APR)?
Photo Credit: Getty Images