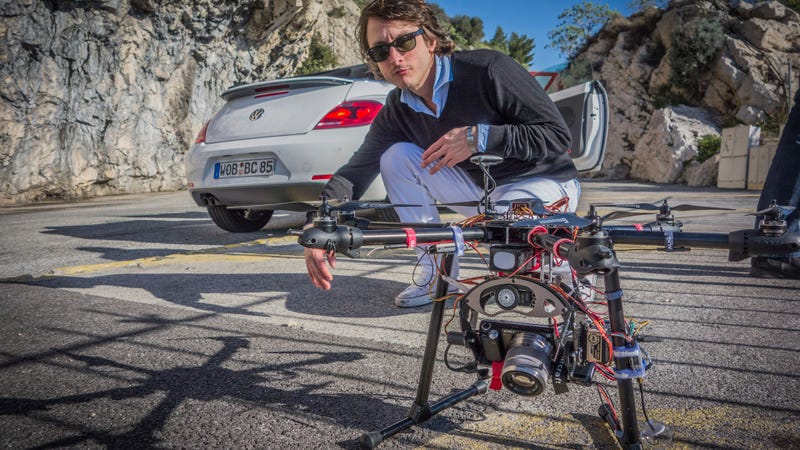 Chris Kippenberger has an impressive resume: he's helped make music videos for Ridley Scott Associates. He worked behind the scenes in the adult industry. He's built his own drones. So how exactly did he end up making some of the prettiest car videos online?
"You get a pretty clear understanding about how male traffic moves and converts," explains Kippenberger, talking about what he learned working on the tech side of the adult industry. "Pretty similar to car videos, just guys can watch those at work."
The Internet is filled with flashy car videos these days. It used to be that Top Gear (which can cost $1 million per episode) was the only game in town, but now anybody can get a GoPro and a Canon, post their videos online, and get some quality car porn online. Nobody makes as many beautiful, affordable, consistently interesting car videos as Kippenberger, and he has a career in some of the weirder parts of the film world to thank.
Before I go on, let me say that his work is unforgettable.
His drone's eye view of the Nürburgring debuted in January 2012 and not only was it amazing how good the video looked, but how he was able to get his shots. Renting a helicopter for a day could cost $50,000. Kippenberger's drone started off as a $630 XAircraft X650V-4. He was getting an unthinkable view for such a reasonable budget.