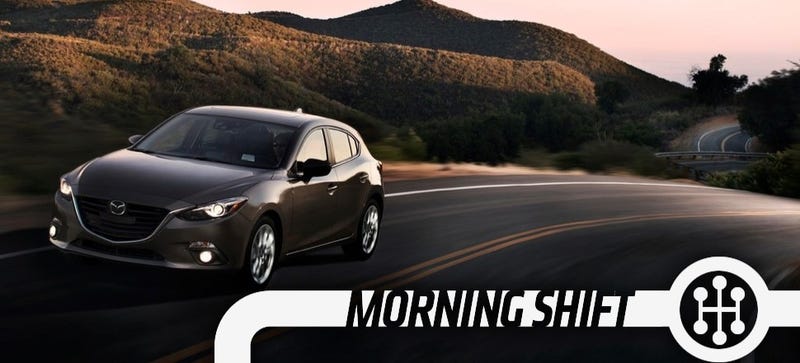 This is The Morning Shift, our one-stop daily roundup of all the auto news that's actually important — all in one place at 9:30 AM. Or, you could spend all day waiting for other sites to parse it out to you one story at a time. Isn't your time more important?
1st Gear: The Mazda3 Is Losing To Beige
The Mazda3 is our favorite car in the economy class by a vast country mile. It's the best looking, best driving, best equipped car in its class. Mazda knows they have a winner on their hands, so they've kept incentives low and transaction prices higher.
Problem is, it isn't working, and the new Corolla and Civic are obliterating the handsome Mazda. And even stealing sales from it. Automotive News reports that Mazda3 sales are off 27 percent and have been going down every month since August.
This is mostly thanks to the sales battle between the laaaammmmmeee Honda Civic and boooooorrring Toyota Corolla, which are selling like gangbusters. It also proves an earlier point: For many people, what a car in this class looks and drives like simply doesn't matter. It's perceived value.