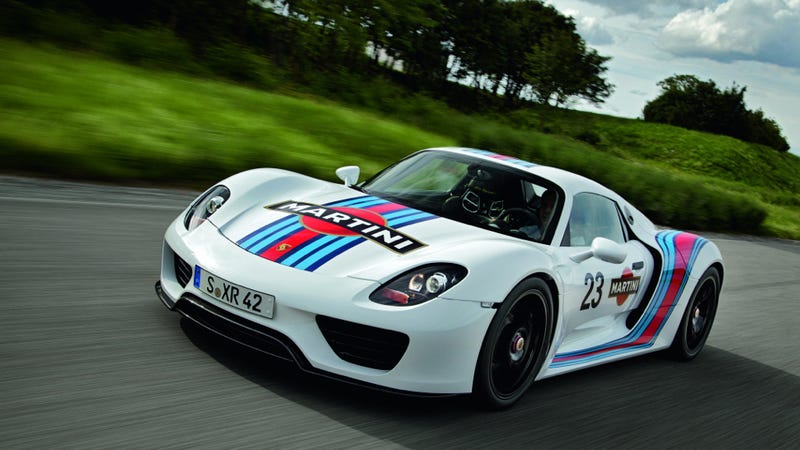 Porsche's still has a bunch of super-hybrid 918 Spyders for sale if you want one, but you better get one now, because they're totally gonna be sold out you guys, so can you just please buy one, pretty please?
That's basically the message that came out of Porsche's head of research and development, Wolfgang Hatz, when he spoke to Autocar at the Shanghai Motor Show.
The only thing stopping people from buying an $845,000 Porsche 918 Spyder is that its a bit expensive and people who drop enormous amounts of cash on a car haven't been allowed to test drive it, but once they do drive it people will all buy one and the whole line will be sold out, Hatz said.