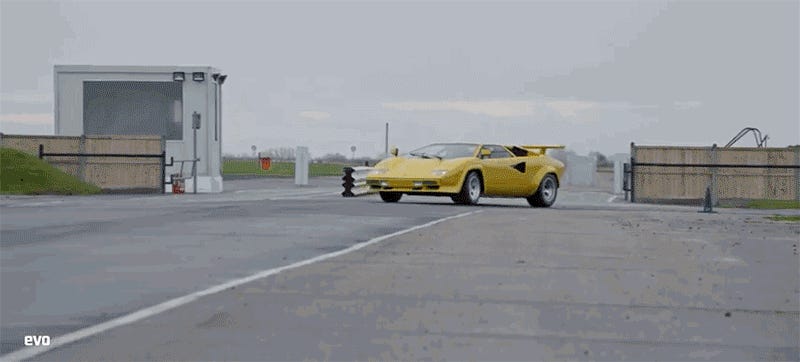 Lamborghini upgraded the original Countach to LP400 S specification officially after two prototypes were built for customers who demanded Pirelli's new P7 tires on their supercars. Front lift, what front lift?
If you like the general shape, thank Bertone. If you like the wide wheel arches, thank Pirelli. If you like the giant rear wing, thank Walter Wolf, and if you want to know pretty much everything about the LP400 S, head over to Lambocars.
The short story is that the fat tires demanded a completely new suspension geometry, and while these 365 horsepower cars actually turned out to be slower than the original LP400s, at least they corner better. If you're looking for a Countach to cross continents with, the later 5000 Quattrovalves would be the right choice, but as far as eighties icons go, the LP400S is not far behind.