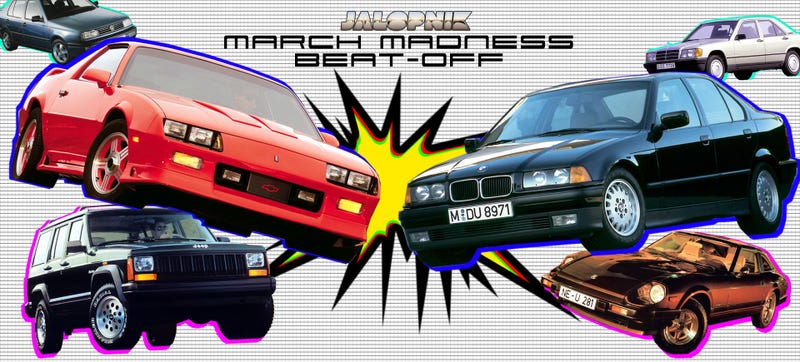 Spring is nearly here and that means one thing: scrounging up all your cash that hasn't gone to your weed budget and buying a shitbox of a car. So now let's pick the best — for thrashing, for offroading, for drifting, for even commuting to your new gig at that coffee shop next to the sneakers hut.
So in the proud tradition of 2012's March Muscle Car Madness, let me announce the Jalopnik March Madness Beat-Off, where 64 cars will enter bracket competition to be crowned the best half-rusted turdbox that even your little brother could buy. There are some real classics, there are some unappreciated wonders, and there are some horrendous abominations that will be immediately voted off, so help us all.
Here's how it'll work, as explained by my good colleague Jason Torchinsky in the old Muscle Car Madness series.