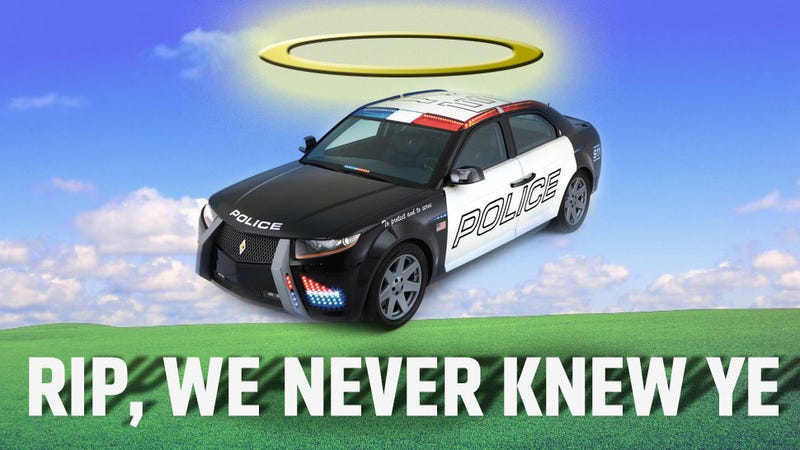 Carbon Motors has, since 2003, been teasing the nation's law enforcement community with a very impressive and advanced-looking purpose-built police car. And while the car itself is very impressive and seriously making me reconsider my life of petty crime, so far it only seems to exist as one prototype and lots of mockups. Carbon reportedly has thousands of orders from police departments, and in turn they allegedly have over 200,000 six-cylinder diesel engines ordered from BMW. And now they seem to have disappeared.
Carbon hasn't issued any formal statement yet, but here's what we know: as of a few days ago, Carbon has removed all their equipment and painted over the logo of the former Visteon plant in Connersville, IN that they were planning to use to build their police vehicles. This decision seems to have been precipitated by being rejected for a loan from the DOE.
Carbon didn't even leave a goodbye note. According to Connersville's mayor,
"No one has said anything about where they are going or what's going to happen, we just know they came and got their stuff."
So, there's that skipping-out-before-the-landlord-shows-up behavior, which is usually not a good indicator of company health. Neither is your website being down, which Carbon's is, as is their YouTube channel.