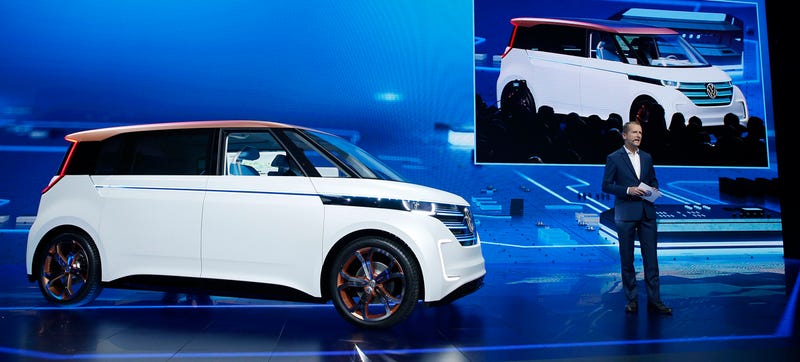 Volkswagen brand CEO Herbert Diess spent the first ten minutes of his Consumer Electronics Show keynote address apologizing for his company's recent emissions indiscretions. That was followed by his introduction of "The New Volkswagen," which outlined VW's planned path to redemption. Here's what the beleaguered automaker has in store.

What are we going to do with all those dirty diesels?
The first big question is Dieselgate. And exact details of how that will be fixed continue to elude the public and regulators.
Right now there are almost 500,000 diesel cars and SUVs in America that technically became "illegal" once the Environmental Protection Agency found out Volkswagen had rigged them to pass emissions tests when they should not have.
So what if you own one or breathe the air they burn through? Diess didn't go into detail on the "how" VW's going to fix this—that proposed plan still hasn't been made public yet—but he did make a definitive statement on "what:" He said Volkswagen will complete "a comprehensive plan to bring half a million cars to compliance." (Bear in mind we've heard VW is having trouble figuring out a fix.)