Volkswagen pulled the sheet of a modernized re-incarnation of the venerable Microbus for the third (fourth if you count the two-tone T6 Multivan, or fifth if you count the Space Up!) time yesterday at CES. What lurked under that sheet is called BUDD-e, and it's either fascinating or disappointing, depending on what you were hoping for.
The first thing that came to my mind when I saw it was the realization that Volkswagen is not taking the easy path to getting favorable attention in the wake of the still-lumbering Dieselgate fiasco. If they wanted to go the easy, general-public-pleasing route, they would have done something much more blatantly retro, similar to what they did with Derek Jenkins' 2000 Microbus revival.
I'm not going to lie to you. A big part of me would have liked to have seen that thing go to production. A J Mays-style retrofuturistic take on the original Microbus, complete with big round headlights, two-tone paint, and rectangular roof windows?
G/O Media may get a commission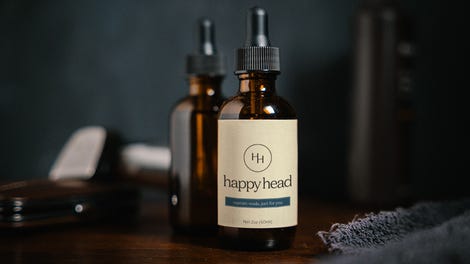 I'd have been pleased by that, but I am aware it would have been the easy way out, and I suppose I respect Volkswagen for deciding to push themselves a little harder, to try and push that big box design forward rather than comfortably reaching back.
I think they did work a little Easter Egg in the design of the wheels, which look like flower petals, to suggest some Baby Boomer-friendly 'flower power' thing, but beyond that, if you must have an electric "real" Microbus, you should probably contact our pals at Zelectric Motors.

So, retro is not how Volkswagen decided to go. What they ended up doing, though, did not completely abandon the old Type II design, though, instead they seem to have distilled the essence of Microbussitude down into three key components:
1. A design as close to a one-box as current technology and regulations will allow
2. Some sort of V-shaped motif on the front (from the first generation of Type IIs) That contains a large VW badge
3. A wide D-pillar, possibly with some suggestion of vents (from the second and third generations)
These three design criteria are a pretty reasonable way of capturing the fundamental design essence of the Type II. The root one of all of these is the first one, which is also the simplest: a box on wheels. The original Microbus was essentially developed from this gloriously simple idea, as you can see in this famous sketch from Dutch VW importer Ben Pon, who had the idea that Volkswagen should have some sort of small, useful delivery vehicle:
That's about as simple as it gets: a place for a driver, a big open area for stuff, a box for the engine. And that's pretty much exactly what Volkswagen built, and it worked brilliantly.
VW's current platform architecture and much stricter crash regulations mean the engine box gets moved up front (as has already happened with Volkswagen's Transporter line, which started with the original Type II, decades ago, with the T4), but beyond that, BUDD-e here still is basically a box on wheels.
The new Modular Electric Platform (they use the acronym MEB, for, um, Modular Electric Blatform, I guess) that BUDD-e is built on is, strangely, perhaps more retro-seeming than the exterior of the car. I say this because one of the BUDD-e's two electric motors is mounted on the rear axle, making this the first rear (well, partially rear) engined all-new-design Volkswagen to be built since I guess either the Type IV, or maybe the Wasserboxer-engined Vanagons. I know the old rear-engined Buses were still made (with funny radiators, even) in Brazil until very recently, but I'm talking all-new designs.
Also, that platform, with the large, flat battery packs that form the floor of the BUDD-e is oddly similar-looking to the original ladder-frame VW Type II chassis:
With that in mind, BUDD-e feels a bit more like a true Microbus descendant than an initial outside look would suggest.
The other two criteria are more aesthetic in nature. The V-shaped front motif is here supplied by a large horizontal-bar grille, a very un-Microbus-like detail, since the original Bus designs were proudly and steadfastly grille-less. The 2000 and 2011 Microbus concepts played with the V-motif in grille-less ways, and as such felt a bit closer to the original.
Still, before we get too affronted by the grille, it's worth remembering that VW added a pretty useless full-width grille to the T3 Bus, which most of us in the U.S. know as the Vanagon. That grille was there even when the Vanagon was still air-cooled, and when they eventually water-cooled it in 1983, they actually added a second grille on there. So it's not like grilles are unheard of for Buses, even in the original rear-engine era.
That wide D-pillar does have some suggestive little vents on there that look like they're referencing the old rear-engine cooling vents, and since BUDD-e does have an engine under the floor back there, it may even be practical.
The overall design vocabulary feels much more like the VW Up! than it does the old Microbus, and, once I swallow my strong retro urges, I think it's a pretty decent source to pull from.
The Up! is a very cleverly designed little car, and there has even been a bus-like concept version of it, the Space Up!. The Space Up! (that exclamation point is such an ass-pain when writing about it) made some pretty clear Microbus references, especially with the roof-mounted rectangular windows that suggested the old 21-window Microbus of the '60s.
The BUDD-e seems a lot like a scaled-up version of the Space Up! concept, and includes a number of Up!-derived design cues, like the parenthetical motifs in the bumpers, the treatment of corners, and BUDD-e seems to have expanded the Up!'s trademark phone-receiver-shaped lights and turned them into the full-roof-arcing setup seen on the concept.
There's a bunch of the usual concept-car horseshit, like the illuminated grille and light-up beltline, but if you squint and strip away all that, the probable result really does feel like an up-sized Up! with sliding doors.
That's not a bad thing at all.
I love the interior design and ideas, but I know this is some major show-car frippery at its finest. If, somehow, that rear seating layout, with its L-shaped lounger and nice open floor area, along with that rear-bumper pull-out trunk could somehow make it to production, I'll personally forget about a whole bunch of filthy TDIs.
The electronics and novel dash layout do fit nicely with my recent crusade against faking physical analog gauges, but, again, I'm not holding my breath that the striking dashboard design will come anywhere near production.

Interestingly, there is one currently produced car that does sort of come close to what's going on here, and that's the BMW i3. It's an electric one-box vehicle that uses some very novel interior materials. If BMW can produce that, I don't see why VW can't make a production ready version of the BUDD-e that takes some lessons from the i3 regarding interior materials, and expands the basic idea to a large box with sliding doors and a very open interior plan.
Overall, I'm not as viscerally delighted by the BUDD-e as I was hoping. But, on closer examination, I'm finding that this is a basic design that I can respect, and one that could be very practical and appealing in production form.
It's a big box on wheels. That's what made the original Microbus such a success, and on a smaller scale, it's what defines the most successful Japanese Kei cars, too. I've long been an advocate of open, unashamedly boxy vehicles, and if VW can push this to production while keeping the novel character and just enough references to the heritage, they could have a winner.
Of course, I've been burned at least twice before hoping for this to happen, so forgive me for breathing normally. I guess we'll see.
---
Contact the author at jason@jalopnik.com.