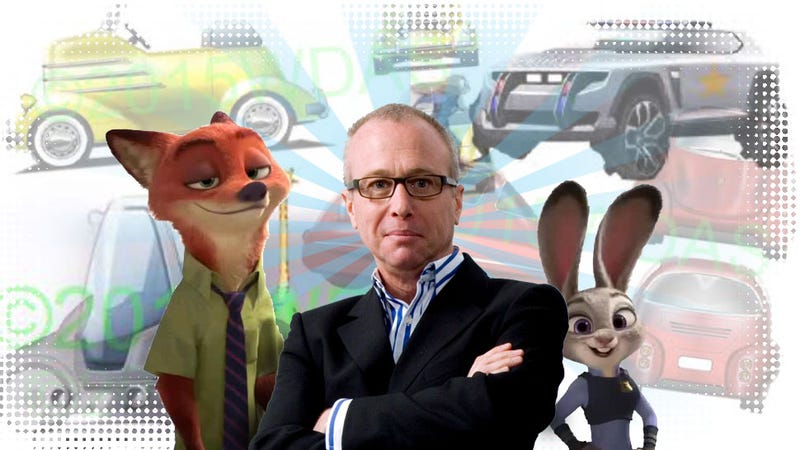 Tomorrow, Disney will be releasing Zootopia, an animated movie that goes back to the most fundamental concept of animation: making animals talk and live like humans. Of course, to do this, those animals need cars, and Disney did this right: by hiring auto design icon J Mays to design their cars. I got to talk to him about what he did and why it's great.

Even if you don't know J Mays's strangely monolettered name, you've certainly seen or even owned his work: the original New Beetle, the Audi TT, the new Ford Mustang, the Aston Martin DB9, and more.
The man's a legend, which is what you have to be if you want to design cars for animated rhinos and shrews.
I really enjoy talking with J Mays, and I'm lucky he was able to get on the phone with me and indulge all my insane questions for so long. If you're interested in car design, anthropomorphic animals, are a furry, or all three, I think it's worth the read.

---
Me: I don't know if you remember, but we did talk before. In LA, a while back. I was the guy who had a sharpie and a big pad, and was drawing while we talked.