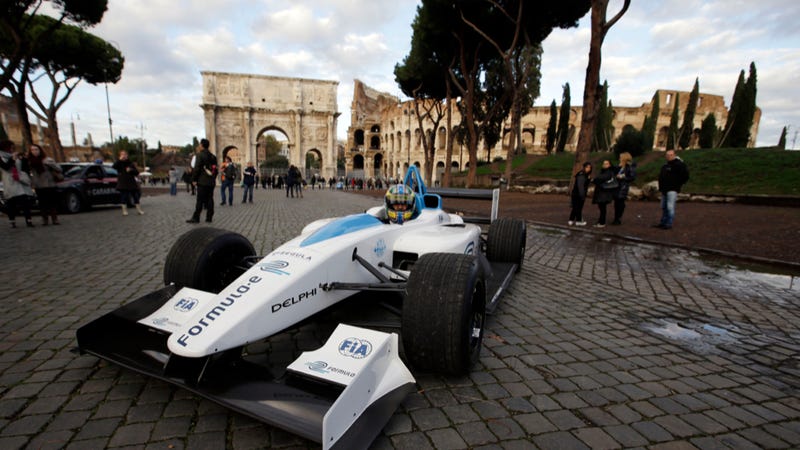 Outgoing Mayor Antonio Villaraigosa of Los Angeles announced this week that the Formula E all-electric open wheel race series will be making a stop in the heart of his city.
"These cars are not your grandma's Priuses," Villaraigosa told the Los Angeles Times.
For those who don't know, Formula E (do we call it FE?) cars (like the one pictured above in Rome) are much like those racing around circuits around the world in the lower tiers of FIA-sanctioned open wheel racing. The only difference is these cars are powered by electric motors provided by McLaren and the cars probably run out of juice a lot faster than they're supposed to.