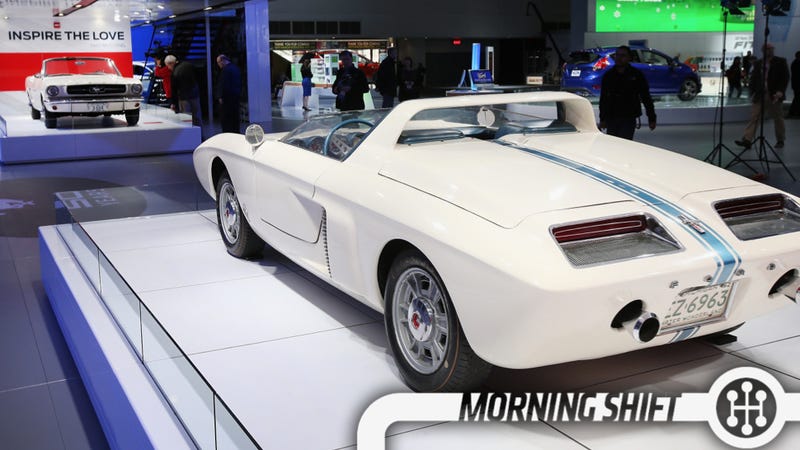 This is The Morning Shift, our one-stop daily roundup of all the auto news that's actually important — all in one place at 9:30 AM. Or, you could spend all day waiting for other sites to parse it out to you one story at a time. Isn't your time more important?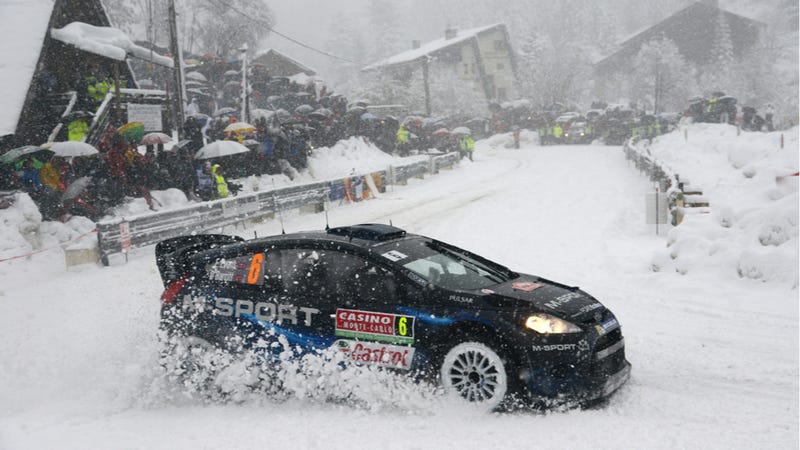 As you might guess, most of those profits were made in North America, where they banked $8.6 billion pre-tax with a net income of $7.2 billion.
There's all sorts of caveats and adjustments and special charges, including "favorable tax items" totaling $2.2 billion, but the important thing is they made a shit ton of money.
They also don't plan on making a shit ton of money going forward as they're about to launch something on the order of a trillion new vehicles in 2014 and one of those vehicles is the aluminum F-150.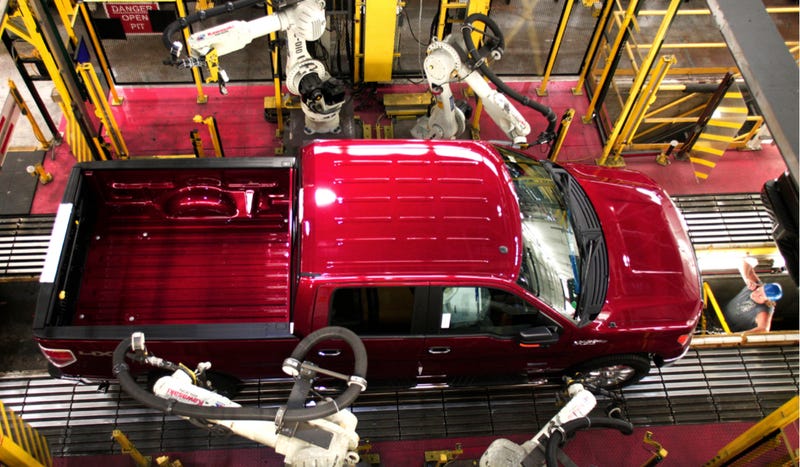 This profit-sharing agreement isn't just something that Ford does out of the goodness of its heart, but something that the UAW got as part of its last negotiations. Lest you think this is unionization run amuck, they made the agreement for good reasons as Karl Henkel makes clear:
The latest profit-sharing formula, developed as part of contract negotiations between the Detroit automakers and the United Auto Workers in 2011, has acted as a pseudo-annual raise for longtime hourly workers, who haven't received a yearly pay raise in a decade. Younger, less-experienced workers, who begin at half the hourly rate of veteran employees, see small wage increases based on tenure at their respective automaker.
The American worker is kicking ass and so is the boss man, and now everyone shares in the profits. Hard to argue with that.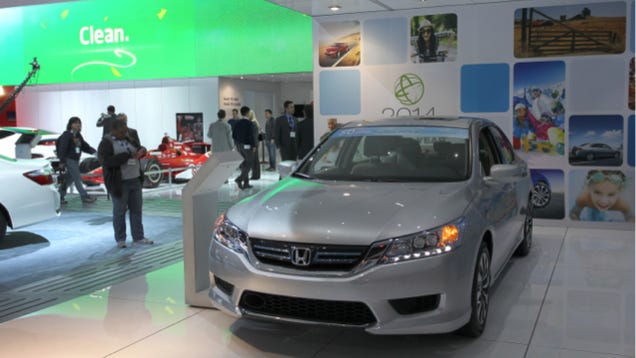 "This is really a significant milestone for our North American operations — it is really one that has been 30 years in the making," said Rick Schostek, senior vice president of Honda in North America. "For a long time our goal has been self-reliance in North America."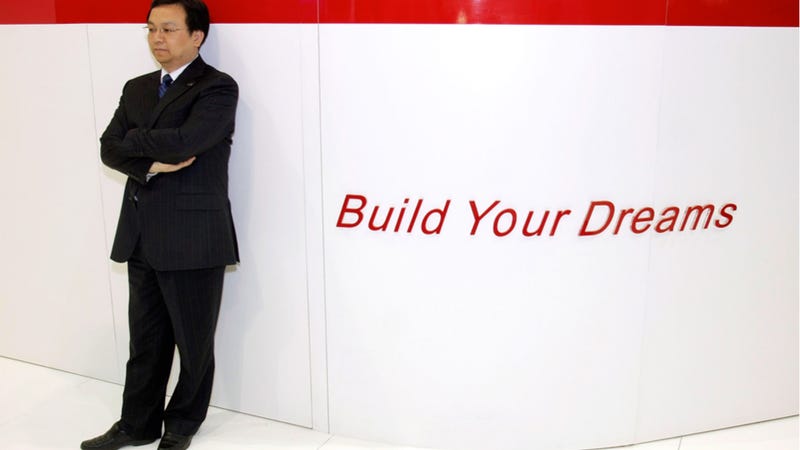 The Wall Street Journal has the full run-down of violations, but for the most part it sounds like they're going to get most of the charges dropped or settled by paying a number of fines.
As their lawyer says "Our customers are public, political entities and they won't do business with us if we pay sub minimum wages."
5th Gear: Hillary Clinton Is Sadly Not A Grotesque Monster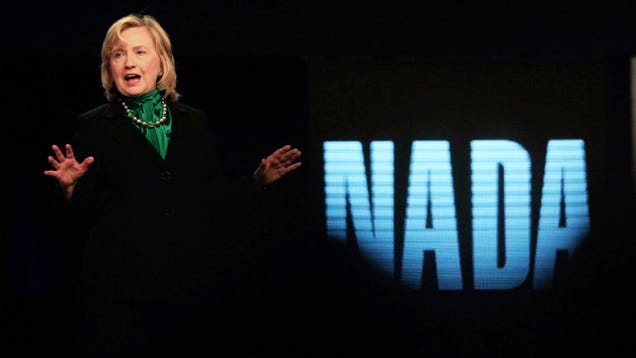 The problem with making your political opponents out to be monsters is, when they turn out to not have fangs and green hair, people start doubting the bad stuff you say about them.
When it was reported that Hillary Clinton would keynote the National Auto Dealers Association convention in New Orleans this year, a bunch of dealers threatened to boycott the proceedings and miss sleeping with their mistresses because that's how much they feared the former Secretary of State was going to turn them gay, or something.
Well, she spoke last night and everyone loved her. She told stories of carrying a battery into her dorm room at night to keep it warm and about how America is the best and blah blah blah.
Here's the best part though, from Automotive News:
Clinton's speech surprised Austin, Texas, Honda dealer Jim Olmstead and his wife Diana, who hadn't been sure whether they would come or not. They said a number of their dealer peers decided not to come to the speech because they didn't share Clinton's views.

"They missed an opportunity to hear a great speaker," said Diana Olmstead. "I didn't expect to enjoy the speech as I did," said Diana Olmstead. "We're Republicans."

"She was very engaging," said Jim Olmstead.

Asked whether they might vote for Clinton if she runs for president, Diana Olmstead said she wasn't sure.

"I will pay a lot more attention to what she says based on our experience today."
Hilarious.
Reverse: The Song That Changed… Nothing
On this day in 2009, country singer/songwriter John Rich releases a song about the plight of autoworkers titled "Shuttin' Detroit Down." The song, which featured such lyrics as "While they're living it up on Wall Street in that New York City town, here in the real world they're shuttin' Detroit down," quickly became a hit in Michigan, where the U.S. auto industry began, as well as across America. Rich wrote the song after becoming frustrated by news reports of government bailouts for Wall Street companies whose CEOs received stratospheric paychecks while autoworkers struggled to keep their jobs amidst widespread layoffs. Rich, one-half of the country duo Big & Rich, whose hits include "Save a Horse (Ride a Cowboy)" and "Comin' to Your City," recorded "Shuttin' Down Detroit" for his 2009 solo album "Son of a Preacher Man." In January 2009, Michigan-based mlive.com reported that Rich said "Shuttin' Detroit Down" was about: "the working men and women of America, and how Washington and New York City are slinging billions of dollars over the tops of our heads, while hard working people are going down the drain." The song became a working-class anthem and had some fans calling up radio stations in tears after they heard it played.
[HISTORY]
Neutral: What's Ford Going To Do Next Year? Will they take a bath on the F-150 and new launches, hit their target of around $7 billion, or wow everyone?
Photo Credit: Getty Images