This is The Morning Shift, our one-stop daily roundup of all the auto news that's actually important — all in one place at 9:00 AM. Or, you could spend all day waiting for other sites to parse it out to you one story at a time. Isn't your time more important?
1st Gear: Jaguar XRS-S GT Has More Characters Than Customers
The potent Jaguar XKR-S GT has 12 characters in its name, but according to the company it'll only have ten customers in the UK. Initially, we were told there were only going to be 30 of them and just five of them to be sold outside of the U.S.
G/O Media may get a commission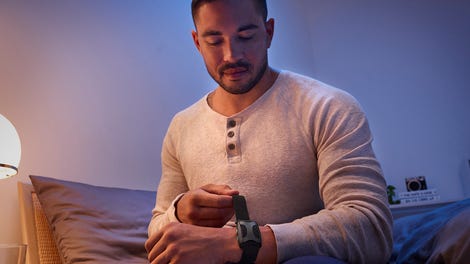 Maybe demand is up?
As you'll remember, the XKR-S GT is the 'fastest' road legal Jag in a few categories. Least importantly, it's able to hit 60 mph in just 3.9 seconds from a dead stop and, while it doubtlessly doesn't have the top speed of an XJ220, it does lap the 'Ring in about 7:40. That puts it within striking distance of cars like the Lexus LFA and older Corvette ZR1.
2nd Gear: Auto Dealers Don't Want To Hear Hillary Speak
A few auto dealers are predictably cranky that the National Automobile Dealers Association chose Hillary Rodham Clinton as their keynote speaker. Roughly a dozen dealers, reports Automotive News, are raising a stink about the choice with one going so far as to cancel his membership.
The gathering often has politicians speak and, historically, they tend to mostly be conservative. This just sounds like grandstanding to us.
"I don't have a problem with them meeting with her," Lind said in an interview. "But when I see the announcement that the 'Honorable Hillary Rodham Clinton' will be giving the keynote address, the hair on my back just sticks up. Why her?"
The answer was pretty good. They said they wanted someone who is a draw and people show up when someone named Clinton speaks (or sings, have you ever been to a P-Funk concert?).
"Our job is to provide our members with exposure to all facets of business and government that can affect their dealerships," NADA President Peter Welch wrote in an e-mail to Automotive News. "Like her or not, Senator Clinton is perhaps the most prominent American woman of modern times."
3rd Gear: Ford To Sell CNG/LPG F-150 Pickup
Attempting to meet demand for alternative fuel commercial trucks, Ford just released news that it'll sell an F-150 that runs on CNG, joining heavy duty models like the F-650 and Transit.
What's the point of building a CNG vehicle? It's more expensive to buy (about $7,500 to $9,000 per truck), but cheaper to run. Fracking has led to massive increases in natural gas, as the Wall Street Journal points out, which has led to a price drop to roughly $1 to $3 per gasoline-gallon equivalent.
Companies can also install their own CNG stations on their premises, eventually saving even more money and hassle.
4th Gear: Bill Ford, Jr. Doesn't Want To Do A Touchdown Dance
The greatest thing Bill Ford, Jr. probably ever did at Ford was to let someone else be CEO and, more specifically, to let that person be kissing bandit Alan Mulally.
Despite all the hurrahs the company is getting, he's apparently hesitant to call it a success. At least that's how Karl Henkel sees it in a report this morning.
"I think as soon as you declare yourself something, the world changes and you're no longer what you just declared yourself," he said. "All I can say is we've got a really good plan; so far we're executing really well against it, and if we continue to do that, I really love where we're headed."
I can actually relate to that, although at a much smaller scale. We're probably having the best year we've ever had so far, but we're only a little more than halfway through and I've certainly seen us reach peaks and fall before.
5th Gear: Honda Is Profitable, But Not Profitable Enough
It's not easy being Honda. They're slowly trying to make better cars, but they're not quite making the money people expect them to make.
The good news? They were profitable last quarter to the tune of $1.2 billion. The bad news? That's down 7% from the same quarter last year. Sales in the U.S. are up 7.1%, but the industry as a whole was up 8.6% over the same period.
What's going on? The weaker yen is helping Japanese automakers become more profitable, but the Japanese auto market is slowing, as is Europe, and costs associated with trying to expand in emerging markets cut into the money they did earn.
People at Honda shouldn't freak, though, as they clearly have a plan and are in the process of exciting it. I wouldn't be surprised if Honda had a strong end to the year or, at least, a stronger 2014.
Reverse: The First Lady Of NASCAR Is Born
On this day in 1916, the future racing legend Louise Smith, who will become the first woman inducted into the International Motorsports Hall of Fame, is born in Barnesville, Georgia. In the mid-1940s, the racing promoter Bill France was looking for a female driver as a way to attract spectators to some of the earliest events in what would become the National Association for Stock Car Auto Racing (NASCAR) circuit. Before a race near Greenville, South Carolina, in 1946, he heard of Louise Smith, a local resident who was famous for outrunning law enforcement on the roads. With France's encouragement, Smith entered the race at Greenville-Pickens Speedway in a 1939 Ford and finished third. Unaware that a checkered flag meant the finish line, she kept going beyond the end of the race until someone threw out a red flag.
[HISTORY]
Neutral: How Long Before You Can Call A Winning Streak A Success? I think Bill Ford, Jr is right to be hesitant in declaring victory. Just look at Honda, above. Once they were unstoppable, but now they've got Koreans and American car companies taking their market share.
Photo Credit: Getty Images