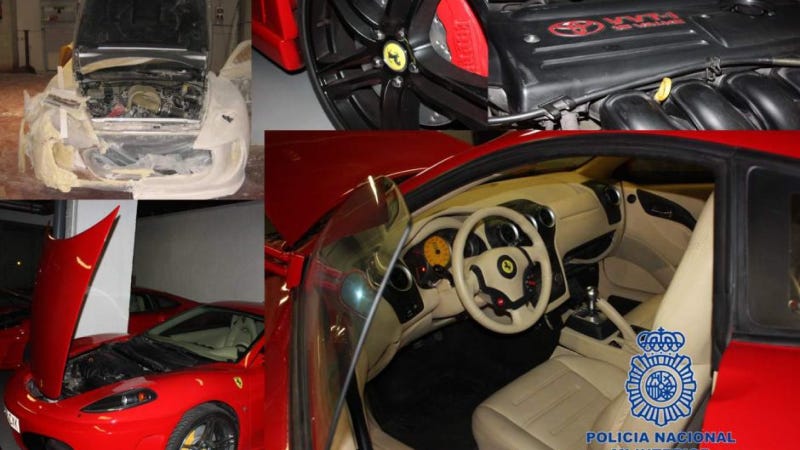 Police in Valencia, Spain arrested eight people and seized 19 fake Ferraris and Aston Martins this week when they busted a gang that was producing imitation exotics. I think the Toyota engines were what gave them away.
Agence France Press and Spain's The Olive Press report that the vehicles were seized after Ferrari claimed a breach of industrial property rights. The cars were sold to customers — who knew they were fake — for about $60,000 each. The fakes included 17 fake Ferraris, including faux F430s and 458 Italias, as well as two Aston Martins built to order on two websites.
The suspects reportedly used fiberglass bodies and fake badges on the models, and police are trying to trace some of the cars that might have been sold abroad.
Now, I know what you're thinking — could they be tied to our old friends at Super Replicas, the Panama-based seller of fake exotics and fraudsters run by a Mormon fundamentalist/accused pedophile and scam artist? I'm not sure if they are. I couldn't find this busted company's name on English or Spanish language news sites, but in all my research into Super Replicas, I never heard anything about an operation in Spain.