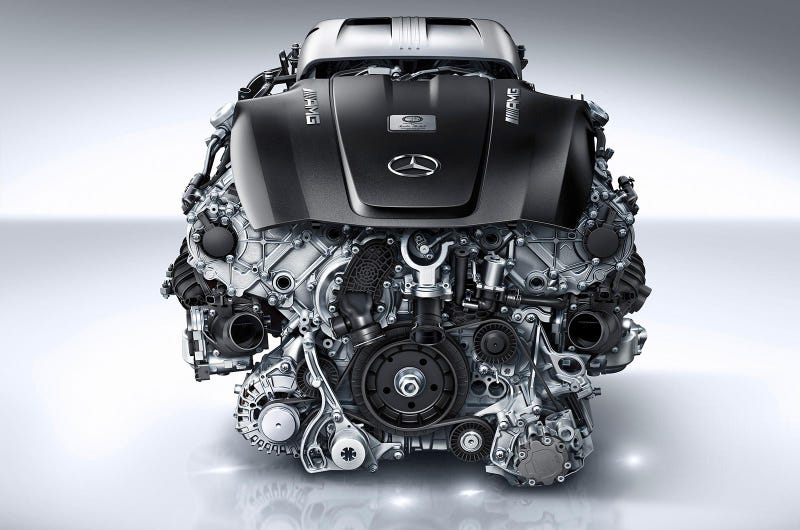 AMG is all about powerful V8s and the latest engine from Affalterbach fits right in the family. Now we have the official specs on the motor that will make its home in the 2015 Mercedes-AMG GT. How does 510 horsepower and 480 pound-feet of torque sound?
The M178 weights 460 pounds, comes with "hot inside V" turbos, and has dry sump lubrication. Mounting the turbos inside the V configuration rather than on the outside of the cylinder banks makes for a compact engine while also helping throttle response and fuel economy.
Dry sump lubrication not only allows the engine to be installed lower, but also let's you push your Mercedes-AMG GT as hard on the track as you dare.
We pretty much know how the car looks and we also heard AMG's new V8 before, but now, we also have the full specifications of this exciting engine which might even make it into an Aston Martin at some point.