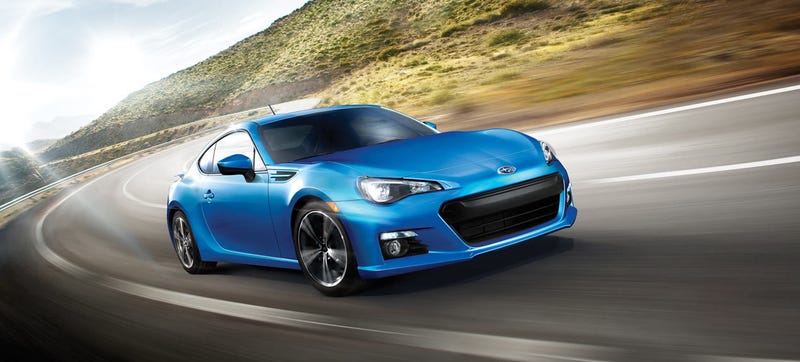 The Subaru BRZ and Scion FR-S are The Cars We Demanded, but lately everyone thinks they're The Cars No One Is Buying. But do they really deserve that reputation? I did some digging, and I don't think Toyobaru sales are worth freaking out over yet.
The idea that the Toyobaru twins may not be strong sellers started last month when the UK's AutoExpress published a report quoting Toyota Vice President for European R&D Gerald Killmann as saying the GT86, as it is known over there, is "flagging behind its sales targets in all major markets."
Killmann ascribed this situation to a demand for more power, but said such a car couldn't be justified for production based on current sales numbers. A Catch-22, in other words.
We picked up on that story as well, but to Zac's credit he raised the point that AutoExpress did not — that Killmann may have been talking specifically about European markets and not the rest of the world. His remarks make sense in the context of Europe's current economic climate, where car sales have been in a years-long slump.