Of course you remember the Scion FR-S. It and its Subaru BRZ twin were all we were talking about in 2012. Well, based on comments from Toyota people and the sales figures, seems like we might've forgotten.
Maybe you're holding out for something new. There's nagging talk of an FR-S convertible. Of course that would do something to spark attention and possibly sales, even if the cost might be prohibitively high. A sedan would do the same, but my personal favorite is a shooting brake. Oh, and more power. That's something people have been clamoring for even before anyone drove the thing.
AutoExpress talked to Toyota Europe VP Gerald Killmann, who after discussing a diesel tie-up with BMW said sales of the Toyota GT-86 as it's sold there are falling short of expectations. Critically, slow sales would keep additional variants and more powerful versions from reaching showrooms.
In the U.S. at least, Subaru dealers posted gains in BRZ sales throughout 2013, but the figures never exceeded the 905 that were sold in March 2013. Last month, they sold 592, still ahead of a year earlier. Scion has posted declining sales figures for the FR-S since September 2012. In January, only 921 were sold, the lowest total since it went on sale in May 2012.
G/O Media may get a commission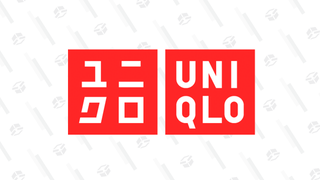 Year-round basics
Uniqlo Summer Sale
Still, Scion moved about 18,000 FR-Ss last year, a little short of the 20,000 goal they wanted to hit back in 2012, according to Wards Auto. Subaru, on the other hand, exceeded their 7,000-unit U.S. goal by more than 1,500 cars.
While Subaru dealers can apparently sell every BRZ they can get their hands on, everyone who wants a Scion FR-S seems to already have one. And yet all they've done for 2014 is add "sport knee cushions" and a Monogram Series with leather seats and navigation.
Knee bolsters aren't enough to make even existing FR-S owners trade in their cars, let alone lure buyers of other small sporty cars. Constant improvement, as in the case of the Japanese-only Subaru BRZ tS, is an answer. More power is another improvement, but how much do you need – 50, 100 more horses?
Well no one's getting anything unless you buy what's on the lot now.
Photo: Scion
H/t to Lighting Zone Was There