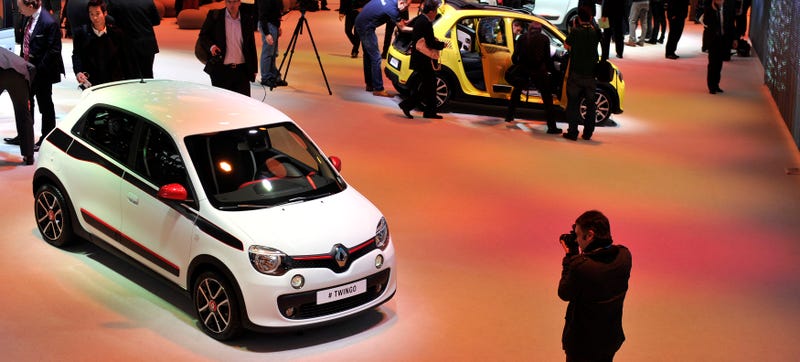 This is The Weekend Shift, our one-stop weekly roundup of all the most important auto news you missed during the week. The world doesn't stop just because it's Saturday. Who says you should sleep in?
1st Gear: I Hear Geneva's Lovely This Time Of Year
This week marked the start of the annual Geneva Motor Show in Switzerland. As Switzerland professes to be neutral territory, it serves as the big hub for a lot of the European companies to show off their offerings for the earlier part of the year.
We saw cars like the Lamborghini Huracan for the first time, the new Audi TT, the Fiat 695 Biposto, the BMW X4, a sweet Volvo wagon, yet another Pagani Zonda (the Car that Lived), a 3D-printed composite passenger cell, a new SEAT, a new Skoda, a new Opel, a new Honda, a new Apple, a Mini concept, a tacky Mercedes, and everything was orange.