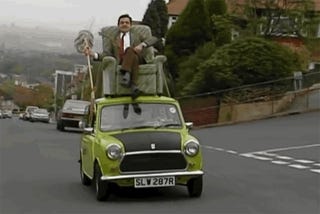 The British government gave the green light for the public testing of driverless cars and will spend $17 million on up to three cities that will be selected to host the trials.
Starting in next January, each project is expected to last between 18 and 36 months with the government expecting local authorities to join together with businesses and research organizations in order to come up with the perfect test locations.
The cars will be divided into categories: the ones with a qualified driver who can take over and fully autonomous vehicles without anybody in the driver's seat.
While the Japanese aim for hydrogen car dominance, the British government wants the UK to be the leader in driverless technologies: