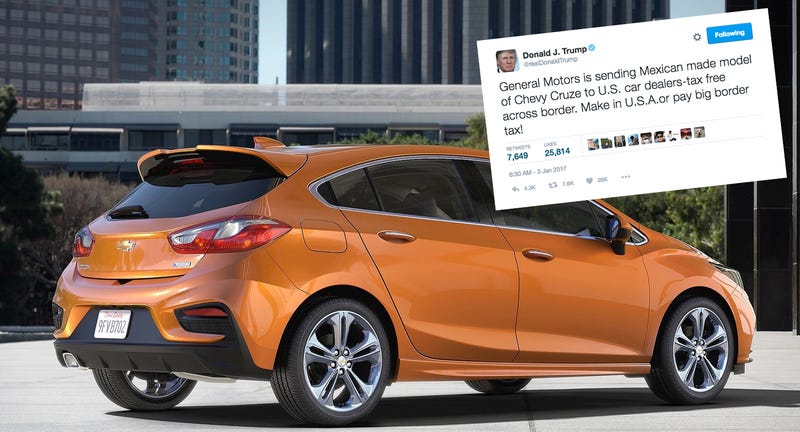 Some people say the media should only cover what President-elect Donald Trump does, not what he says. But today he let loose another tweet that indicates he hasn't forgotten his vendetta against the North American Free Trade Agreement, and that has huge implications for automakers—and your choice in what cars you can buy.
Today's target: the humble Chevrolet Cruze:
As Trump's entire career is built, however, upon an unstable foundation of empty, vaguely threatening bloviation, so are his tweets.