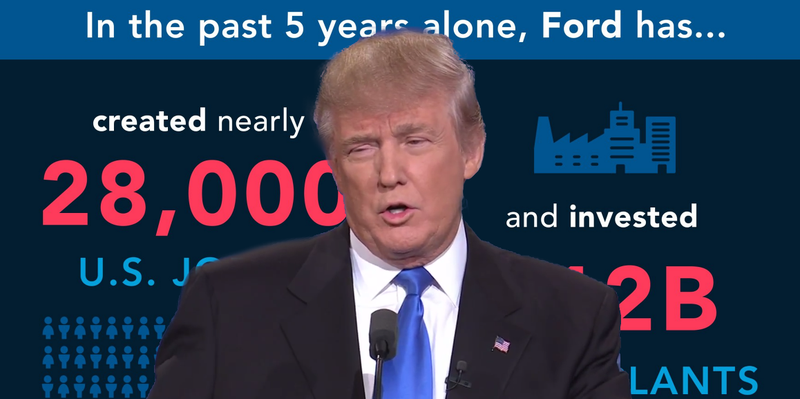 Republican Presidential nominee Donald Trump continued to voice his concern and disdain for Ford's movement of its small car production from the United States to Mexico shortly into Monday night's debate. The automaker took to Twitter to defend itself.

Ford announced that it would be discontinuing production of its Focus and C-Max sedans and hatchbacks from its Michigan assembly plant last year, and Donald Trump was quick to blast the American automaker for sending jobs out of the country, which he, at the time, assumed would be assembled in Mexico.
Ford confirmed that it was moving its small car production to Mexico after 2018 just this month, which revived Trump's attack on the automaker. He even threatened to impose a 35 percent tariff on any Ford vehicle manufactured in Mexico and imported into the U.S., proclaiming it to be a response to the unemployment that would result in Michigan due to the move. However, it's been noted that the President does not have unilateral power to impose such a tariff without Congressional approval, and even then it's feared that it would spark a trade war.