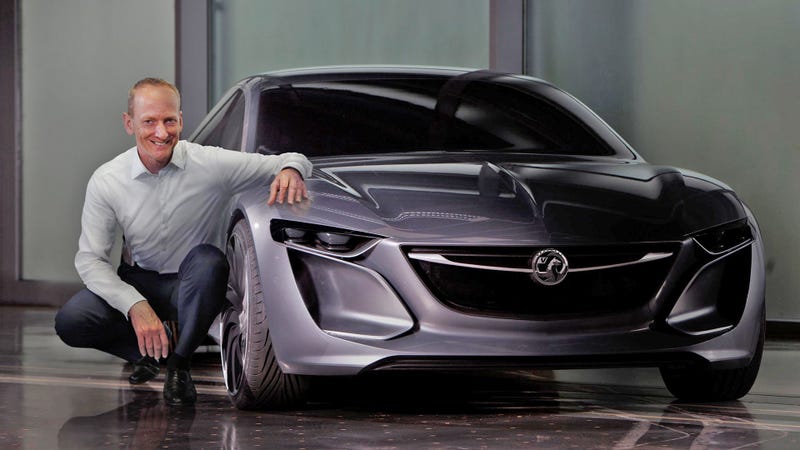 This is the Vauxhall Monza Concept. It represents the next generation of Opel/Vauxhall's design language, and is set to debut at the Frankfurt Motor Show this September. But is it a hit, or a miss?
You see, it's kind of a big deal for General Motors. Opel/Vauxhall is not doing that great financially, but this time, GM is not allowed to simply push them over the edge like they did with poor Saab. Therefore, Opel/Vauxhall has to make profit, and the Monza's looks can play an important part in achieving that goal.
While they haven't disclosed too many details about the Monza's drivetrain, the focus was on "efficiency and connectivity," so expect many gadgets and very few CO2 molecules. Not like in the original Opel Monza, which was the fastback coupe version of their luxury executive car, the Senator. Rear-wheel drive, a 3-litre engine and a five-speed manual. Badass!
Since Vauxhall is celebrating their 110th anniversary this year, the new concept also pays tribute to the 1966 VXR, the first in line of Vauxhall's sporty concepts. While that certainly turned some heads at the Geneva Motor Show, Vauxhall claims the same about the new Monza. Opel/Vauxhall's CEO, Karl-Thomas Neumann had this to say: