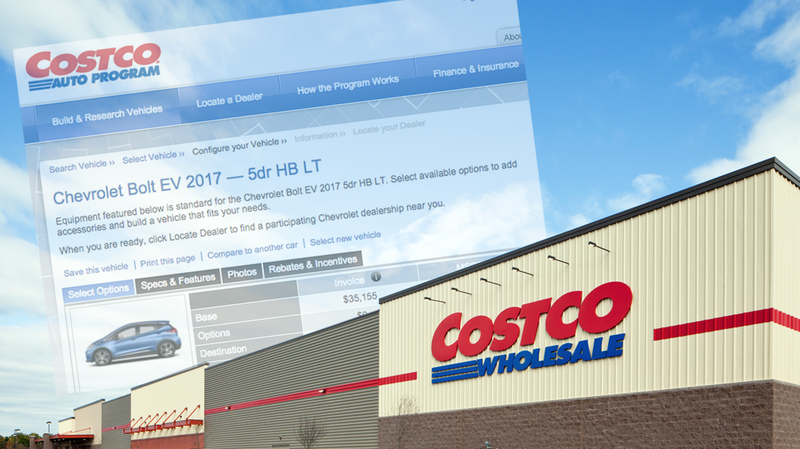 Did you know you can buy cars at Costco? You can, and they don't even seem to be in huge 48-packs. In fact, one of the cars you seem to be able to buy is a 2017 Chevy Bolt, which is interesting because the new Chevy electric car isn't available on Chevy's own site yet. Whoops.
You can't actually find the Bolt in any of the normal menus on Costco's site, but this link will take you right to the Bolt's configure and price page. Enter your zip code and the Bolt configurator will be the first thing that comes up.
As we knew, the Bolt starts at $35,155 ($37,495 MSRP) in its base LT trim, and goes up to $39,269 ($41,780 MSRP) for the Premier trim. That's right about what a Tesla Model 3 costs, with the Bolt having the added benefit of actually being available in the near-current reality.