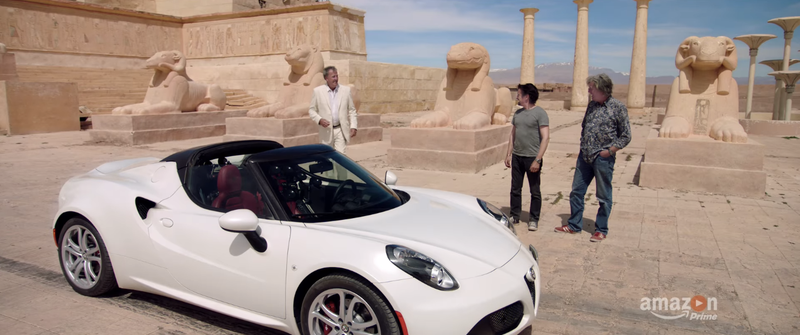 The old Top Gear trio of Jeremy Clarkson, Richard Hammond and James May are finishing up their traveling tour that makes up the studio element of their new Amazon Prime show, The Grand Tour. The good news is that once that's finished, they're going to immediately jump into the second season.

In an interview with the Los Angeles Times, Clarkson, Hammond and May reveal quite a lot of detail concerning the first season of their new Amazon Prime show, which debuts its first mega-opening episode Nov. 18. Perhaps the best news was that as soon as that's finished, they're going straight into season two.
Perhaps the most interesting tease for the new series, beyond the $3.2 million opening sequence shot in the California desert which Clarkson claimed "even Marvel would balk at the scale" of, is the revelation that the three old men will be competing in a competition designed for the world's most elite special forces in a highly advanced mock-town built by the Jordanian government.