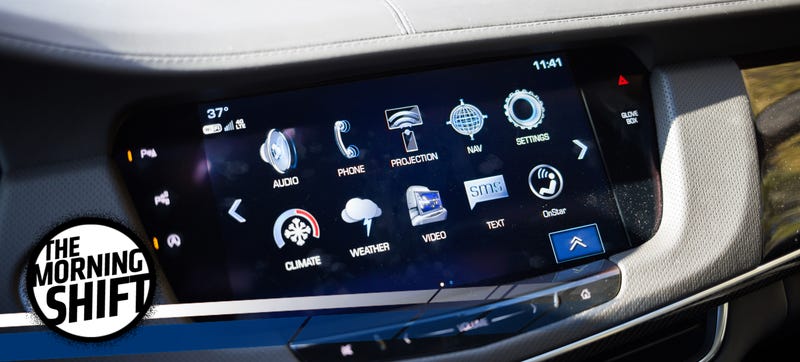 Good morning! Welcome to The Morning Shift, your roundup of the auto news you crave, all in one place every weekday morning. Here are the important stories you need to know.

1st Gear: I Don't See What The Problem Is?
Apparently people hated Cadillac's CUE infotainment system so much that Cadillac is debuting a new generation that is more user friendly. You'll see it make an appearance in the CTS sedan, reports Automotive News. What's new?
Among the changes is a new summary view, which displays climate, audio, phone and navigation on the screen simultaneously.

The navigation function has been redone to operate more like a smartphone app, which should provide better search results and more up-to-date information when the owner has an active data subscription. The system now creates cloud-based personalized profiles, allowing drivers to more seamlessly transfer their settings and preferences between vehicles.
Even Cadillac's performance surveys by Consumer Reports and J.D. Power took a hit because people found CUE so distasteful. Can't have that, now.
Honestly, I don't know what the fuss is. I've driven a couple of Cadillacs and I never had a problem with CUE. Granted, the earliest versions of the system got a bad rap for being overly clunky, but it got better and faster over the years. You just have to learn how to use it. How much more simplified does it have to be? Perhaps it's because I'm a stupid millennial who grew up in the age of smartphones and tech and this stuff comes naturally to me.