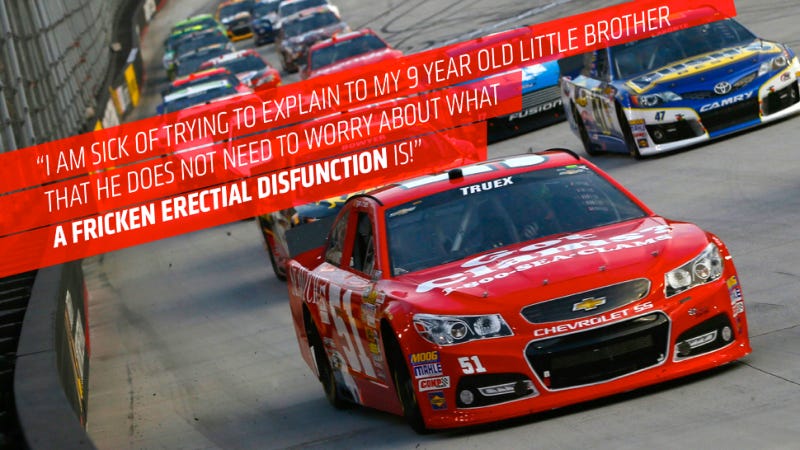 NASCAR is famous for being the sport whose fans revel in antics like crashes and driver fistfights. What they have no patience for is swearing and TV commercials about erectile dysfunction. An open records request filed by Jalopnik has revealed that fans filed a whopping 18,359 complaints about NASCAR coverage to the FCC over the last three years.
Oh, and they hate those GoDaddy ads. But everyone hates those.
Inspired by our colleagues at Deadspin, Jalopnik sought to discover exactly what drives NASCAR fans to file complaints with the Federal Communications Commission, the body that regulates TV and radio broadcasts. It turns out that like the viewers who complained about the Super Bowl, they are deeply upset over profanity and portrayals of sexuality in both the NASCAR races themselves and the advertisements aired during those races.