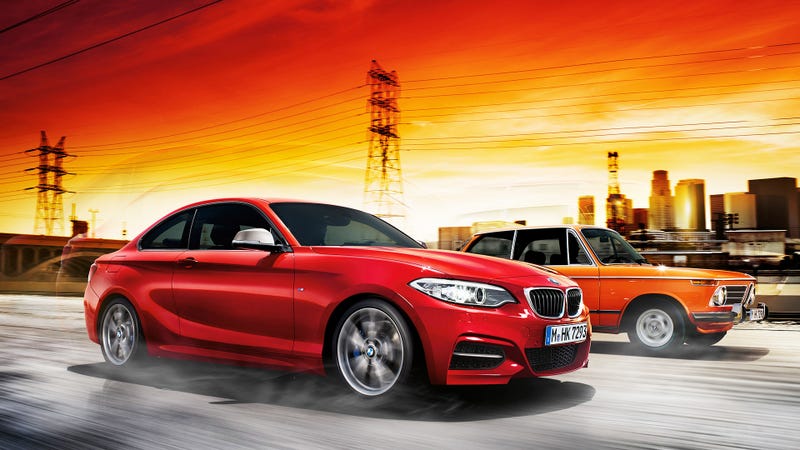 BMW has been building the exact same car for 51 years and everyone seems surprised about it.
I am referring to the archetypal BMW, the small, sporty sedan. It started in 1962 as the BMW 1500, the first of the 'Neue Klasse' cars, it evolved into the 2002 in 1968, then the 3 series, and (after a brief detour as the 1 series) it continues today as the 2 series.
What's funny is that car enthusiasts keep forgetting about this amazing consistency, and every 'new' BMW that follows this very simple formula is hailed as a return to classic form. This is because all car enthusiasts suffer from two conditions: New Class Resurrection Syndrome, or NCRS, and Bavarian Brainfart Disorder, or BBD.
Let's start with NCRS. It's a condition that strikes car enthusiasts immediately after the introduction of a new small, sporty, typically two-door sedan from BMW. Take, for instance, the BMW M235i. With its introduction, suddenly all car enthusiasts were praising BMW as a savoir for the car industry, finally making cars that young people want again, giving hope to beleaguered gearheads suffering through a malaise of electric steering, heavy airbags, and traction control that you can't turn off.