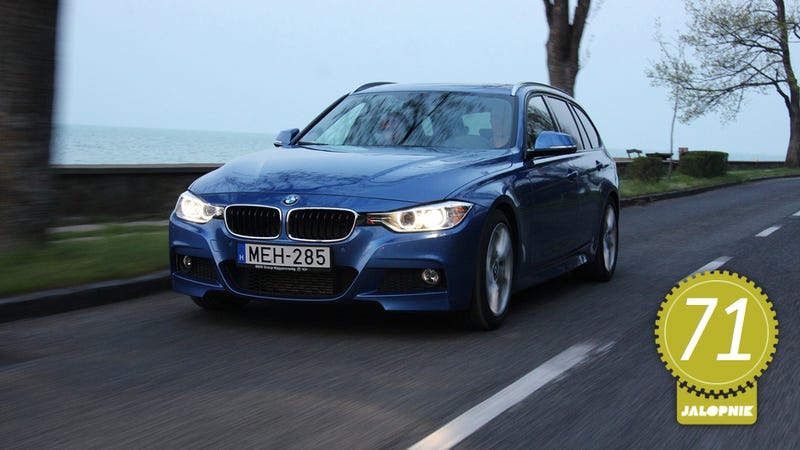 Since car makers haven't brought all their delights to the U.S., we have to hunt down these machines in their natural habitat. Welcome to Jalopnik's European Review series. We start with this Estoril Blue BMW 320d M Sport Touring, which will become America's BMW 328d wagon.
(Full Disclosure: BMW Hungary wanted me to drive the 320d so bad after I told them about the American situation that they gave me a very nice one with 15 gallons of diesel and a sunroof.)
We've already reviewed the new BMW 3-Series. That car was a 335i sedan (otherwise known as almost an M3). Travis loved it, and it scored a healthy 73 points in our review system.